10 Sleeping Hacks for a Successful Car Camping Trip
Do you ever have a hard time falling asleep when out camping? You're not the only one. Check out our top hacks!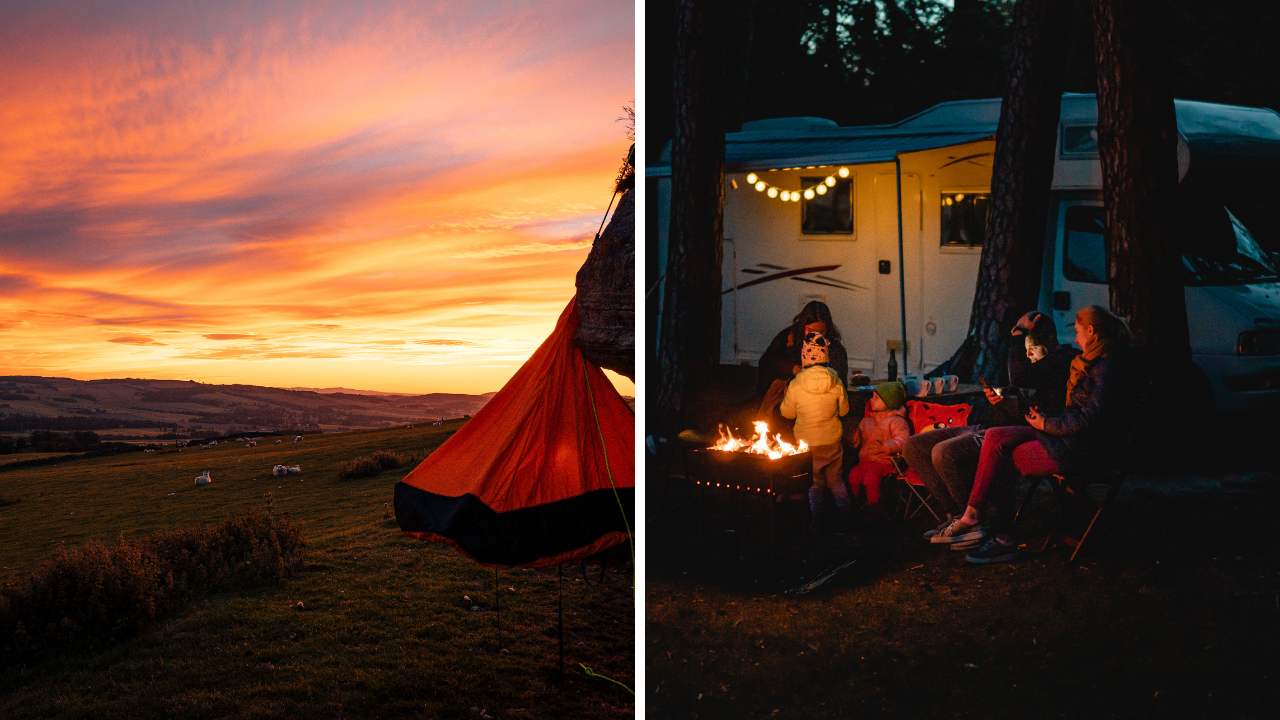 Do you ever have a hard time falling asleep when out camping? You're not the only one. Check out our top hacks!
Car camping is a great way to get away from it all and enjoy some time in nature.
But, if you're not prepared, it can also be a recipe for disaster. One of the most important things to consider when car camping is how you're going to get a good night's sleep.
After all, there's nothing worse than being cranky and exhausted after a long day of hiking or exploring.
Luckily, there are a few sleeping hacks that can help you get a good night's sleep while car camping. In this blog post, we'll share 10 of our favorite sleeping hacks for a successful car camping trip.
Introduction to Car Camping
When it comes to adventure, car camping is the ultimate experience! Picture this: you and your friends, cozy in your sleeping bags, nestled comfortably in the back of your trusty car as you explore the rugged wilderness.
With your car acting as a mobile base camp, you have the freedom to explore all sorts of exciting destinations, from scenic mountains to stunning seashores.
Forget about lugging around heavy backpacks and pitching a tent in the middle of nowhere! With car camping, everything you need is right at your fingertips, making it easy to relax and enjoy the great outdoors.
So, what are you waiting for? Grab your sleeping bags, pack up some snacks, and hit the road for the ultimate car camping adventure!
So, whether you're planning your first trip or you're a seasoned pro, read on for some helpful tips!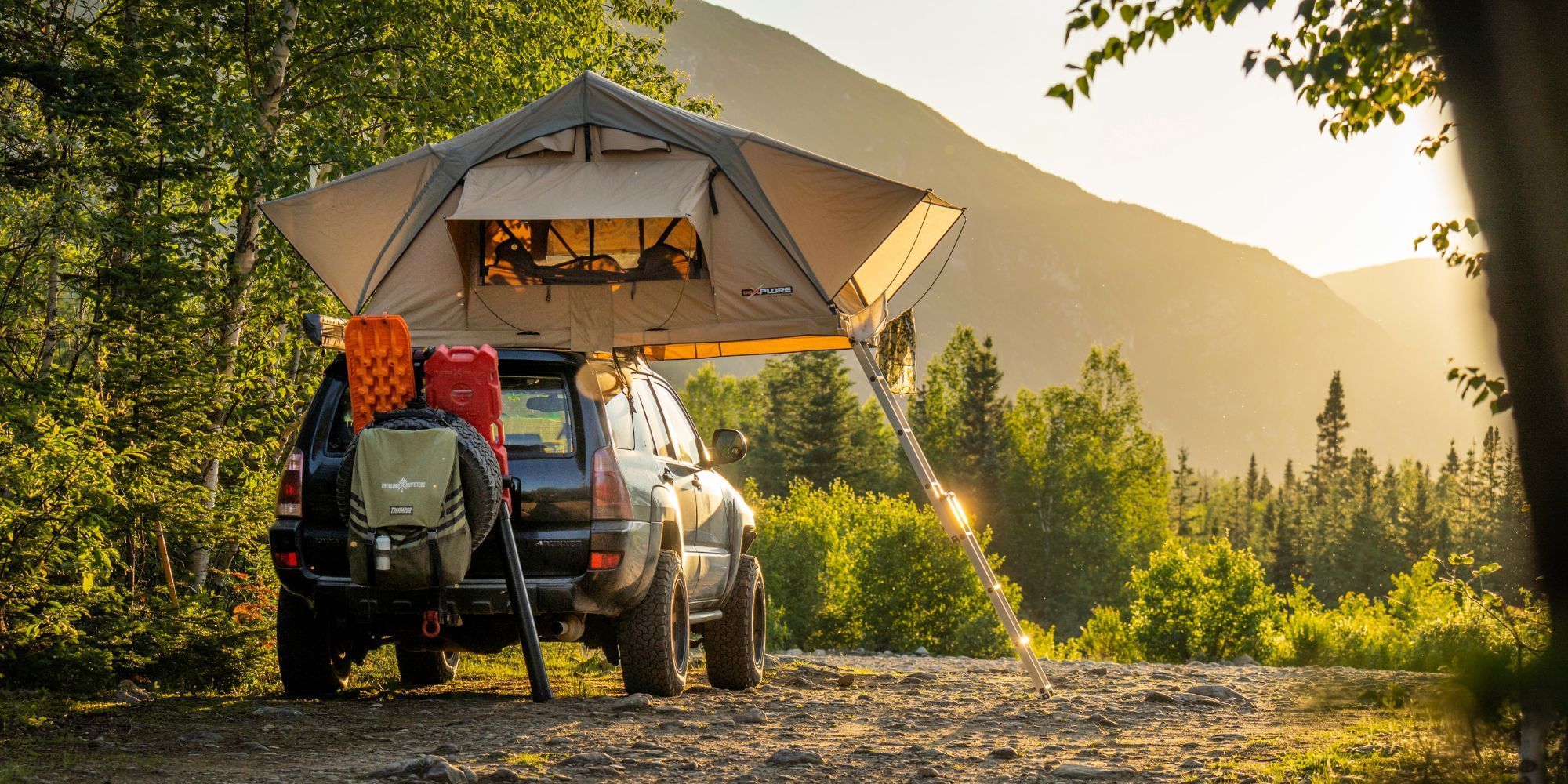 Get a comfortable sleeping pad.
A good sleeping pad will make all the difference in the world when it comes to comfort level. We recommend investing in an inflatable sleeping pad so you can adjust the firmness to your liking.
This is such an important step. When it comes to sleeping pad hacks there are so many to cover.
Top Tips From Someone Who Has Car Camped A Lot
Car camping is a ton of fun, but getting a good nights sleep can be difficult. The following are some of the top tips I have from my many adventures out in nature:
Find a level spot to park your car.
One of the most important things for a good night's sleep is making sure you have a flat, level surface to park on. This will help ensure that the bumps and lumps in the ground don't give you an uncomfortable nights rest!
Invest in a good sleeping bag.
This is one of the most important pieces of gear you'll need for a successful car camping trip. Make sure to choose a sleeping bag that's appropriate for the season and temperature range you'll be camping in.
Nothing ruins a good night's sleep like being too cold or too hot!
Everything you need for a sleep system:
A good sleeping bag or blankets. Sleeping bags help you stay warm through the night
Sleeping bag liner. A sleeping bag liner helps add warmth to your sleeping bags and helps make them easier to clean.
Camping mattress. Good camping mattresses help you sleep comfortably.
Camping sleeping pad. A sleeping mat such as a foam pad can be used if you want lighter weight or don't have access to air mattresses.
Sleeping pads are one of the biggest camping hacks out there. They help insulate you from the cold ground and work in any sleeping position.
Camping pillow. Another overlooked item outside of camping mats is a good camping pillow to support your neck.
Bring earplugs and an eye mask.
If you're sensitive to noise or light, be sure to pack earplugs and an eye mask. These will help block out any unwanted noise or light so you can get some much-needed rest.
Use white noise to your advantage.
If earplugs aren't enough to block out the noise around you, try using white noise to your advantage.
There are many apps and websites that offer free white noise tracks that you can play on your phone or laptop. Just make sure to bring headphones!
Make sure your tent is well-ventilated.
Good ventilation is key to preventing condensation buildup inside your tent, which can lead to dampness and discomfort.
Be sure to open up the windows and doors of your tent, when possible, to let fresh air in. You can also get a camping fan to keep your tent cool! tent floor sleep pad
Create a cozy space with blankets and pillows.
When setting up your campsite, take some time to make your sleeping area as cozy as possible with blankets and pillows from home.
This will help you feel more comfortable and relaxed when it's time for bed.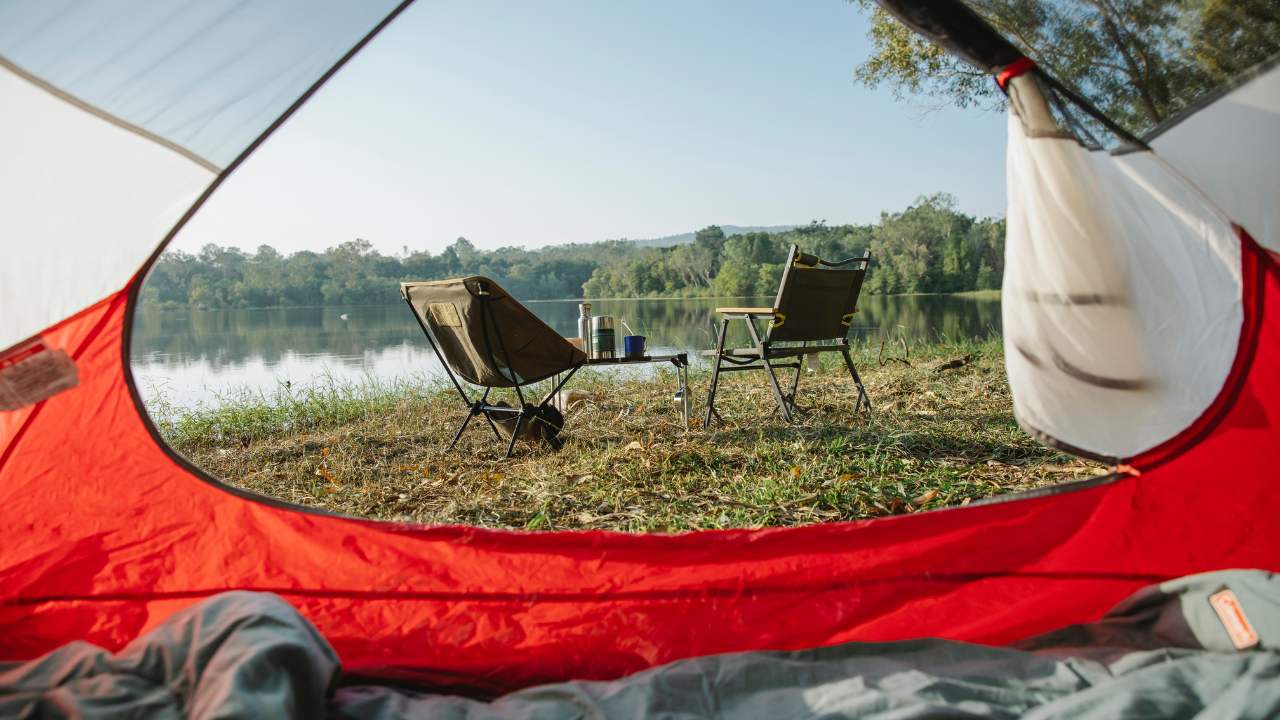 Dress in layers before going to bed.
Wearing layers to bed will allow you to adjust your clothing as needed throughout the night so you can stay comfortable no matter what the temperature does.
This hack is especially important if you'll be camping in an area with extreme temperature changes between day and night.
Set up camp near bathrooms if possible.
Try to set up camp near bathrooms or other amenities. This way, if nature calls in the middle of the night, you won't have far to go.
If that isn't an option you may want to check out some camp toilets and we wrote an article on the best camping toilets on the market here!
Go to bed at a reasonable hour.
Just because you're on vacation doesn't mean you should stay up all night! Try to go to bed at a reasonable hour so you can get a full night's sleep.
Whether you are tent camping or sleeping on an air mattress in your car, a comfortable night's sleep begins when you lay down so don't wait too late!
Bring along some soothing tea or chamomile.
If you have trouble falling asleep when camping, try drinking some soothing tea or chamomile before bed. This can help relax your mind and body so you can drift off into dreamland more easily.
By following these 10 simple hacks, you can ensure yourself a good night's sleep while car camping. So, next time you plan on heading out into nature, don't forget these helpful tips!
Final Thoughts
Car camping is an incredibly fun and exciting way to get outside and explore nature without needing to invest in expensive equipment. With the sleeping hacks in this article, you can ensure that you stay comfortable throughout your camping trip. A comfortable, good night's sleep can make a huge difference while you're out in the great outdoors and allows you to really enjoy all that the experience has to offer. Whether you are new to car camping or are a seasoned veteran, these sleeping hacks will help make your next car camping trip unforgettable!
If you liked this content check out our article on car camping sleeping pads below: