What To Look For When Buying An Adult Hooded Towel
Not sure what you should consider when selecting a hooded towel for adults? Here are the key factors to keep in mind when shopping!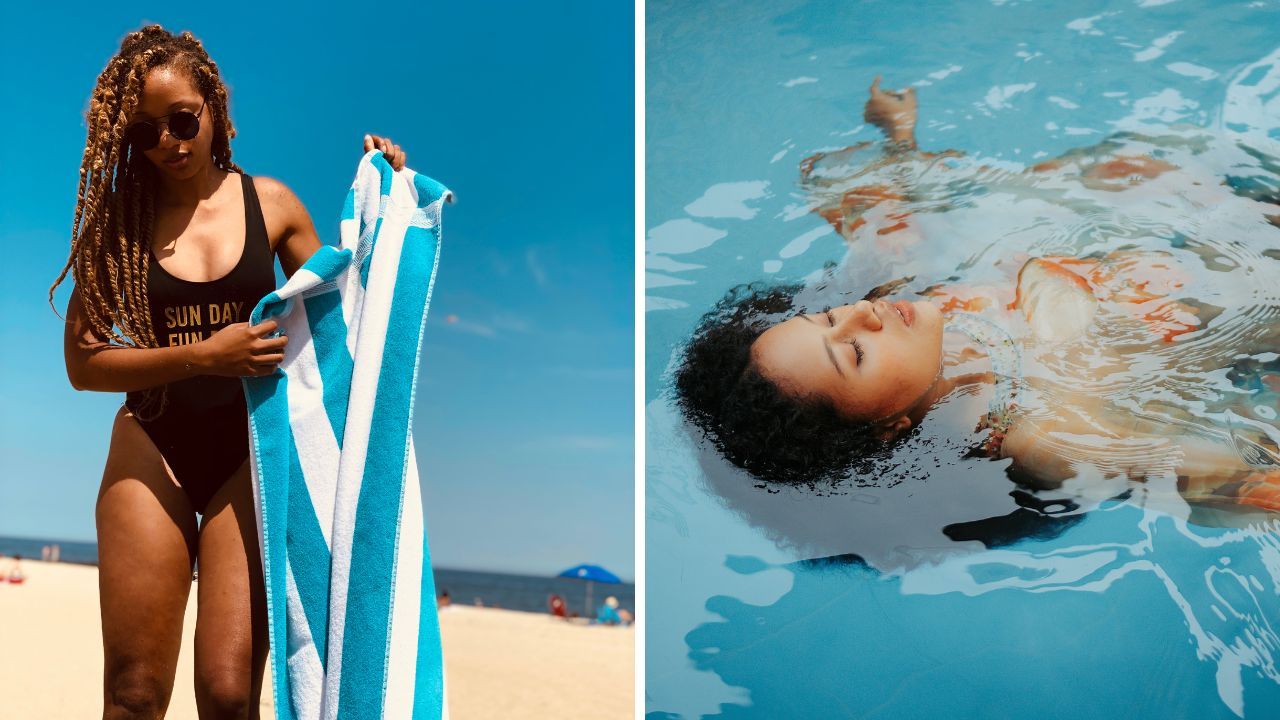 Whether you're headed to the beach, lounging around the pool or just stepping out of the shower, there is nothing quite like wrapping yourself up in a cozy hooded towel. Adult hooded towels come in a variety of styles and sizes, so it can be overwhelming to try and decide which one is best for you.
In This article you will find out what a hooded towel is and what to look for before purchasing. We cover what a hooded towel is, what materials to look for and how to make sure it fits properly! Here are some tips on what to look for when shopping for an adult hooded towel.
What Is an Adult Hooded Towel
A hooded towel is a type of bath towel that features a large hood at the top. This hood can provide additional warmth and comfort and is usually made from a soft, absorbent fabric such as cotton or microfiber. Hooded towels are perfect for after-shower lounging, trips to the pool or beach, and so much more.
Be sure to properly care for your hooded towel!
Pro tip for the beach: Take along two hooded towels. One to use as a cover up and the other to dry off with afterwards.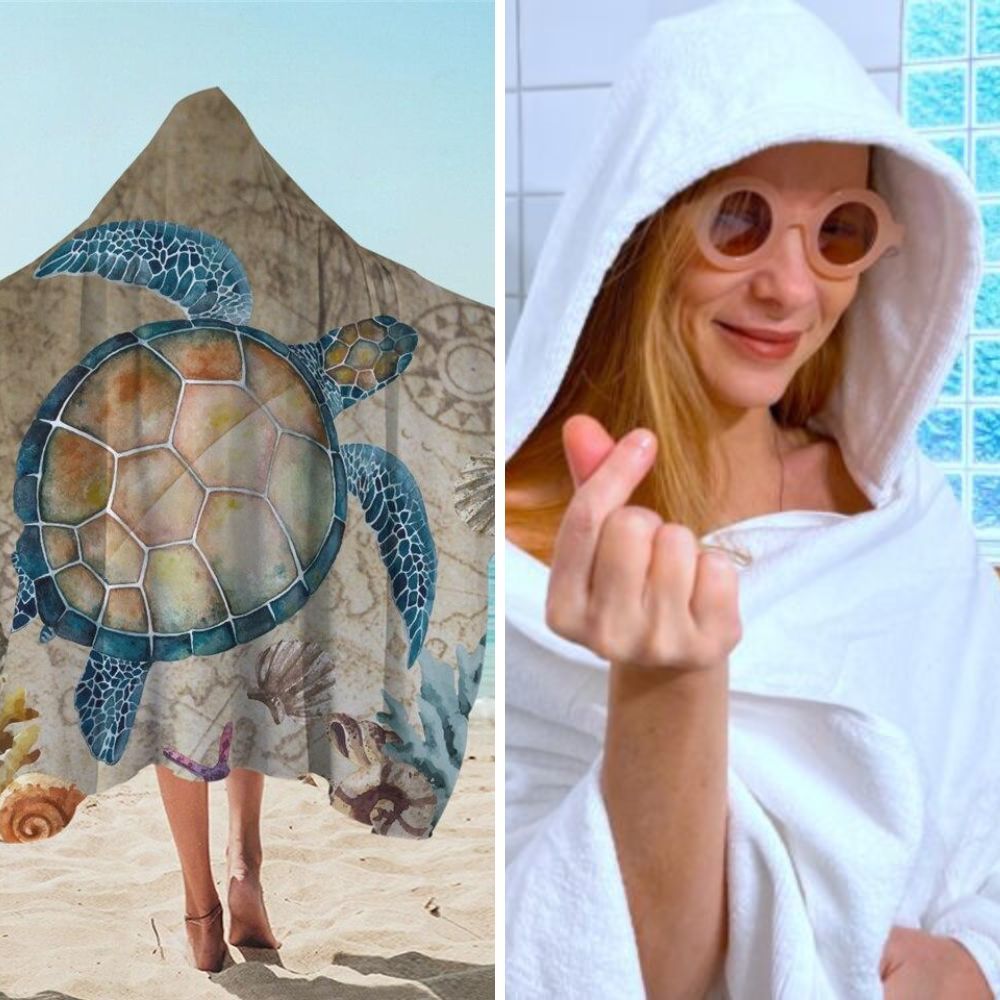 Select The Material
One of the most important aspects of any towel is its material. Towels come in a variety of fabrics such as cotton, bamboo, microfiber and more. Cotton towels are known for their softness and durability. Bamboo towels are lightweight and hypoallergenic; however, they may not be as absorbent as cotton towels. Microfiber towels are incredibly absorbent but can feel stiff against your skin. It's important to consider what kind of material will work best with your lifestyle, as well as how often you plan on using your towel.
The most common material for a hooded towel is terry cloth. Terry cloth is highly absorbent and can be soft or extra plush, depending on the quality of the material. You should take in to consideration how you will use your hooded towel before selecting a material.
What Size Do You Need
Adult hooded towels come in all different sizes, so it's important to know exactly how big or small you need yours to be before you start looking. If you plan on using your adult hooded towel at the beach or poolside, then look for larger ones that are long enough to wrap around your body comfortably while still being able to dry quickly after use.
On the other hand, if you plan on using yours mostly indoors then look for smaller ones; this way you can easily keep them stored away until needed without taking up too much space in your linen closet.
Be sure you choose one big enough for an adult as these are highly popular for infants and toddlers. Most adult hooded towels come in sizes ranging from small to extra-large so you should be able to find one that fits your needs perfectly.
No matter what size you choose, adult hooded towels are sure to keep you warm and dry in the most stylish way possible! So whether you're heading to the beach or just lounging around at home, don't forget your adult hooded towel. They will definitely make every day more enjoyable!  Happy shopping
Style & Design Of Towel
When buying an adult hooded towel consider not only its size and material but also its style and design. Look for ones that feature fun prints or patterns that will make drying off even more enjoyable!
The style and design should also reflect your personality; if you're someone who loves bright colors then find something with bold hues while if pastels suit you better than choose something with softer shades instead. Also keep in mind that some adult hooded towels come with pockets which can help keep things like your phone, keys or wallet safe while giving you an extra layer of warmth when needed!
Can You Make Your Own Hooded Towels?
Yes, it is possible to make your own hooded towels! All you need is some fabric and a sewing machine. Start by measuring the length and width of the hooded towel you wish to make and use this as the base for cutting out your fabric pieces.
If you would like to add pockets or a drawstring, be sure to leave extra space on the fabric. Sew your pieces together and voila, you have a custom hooded towel!
Are There Alternatives To Hooded Towels
Adult hooded towels are not the only items that provide a convenient way of covering up while still getting wet. Towel ponchos are a great option for those who want to keep their body dry while still keeping their heads and face warm.
They come in different styles, sizes and fabrics, allowing you to choose one that suits your specific needs. Some of these ponchos feature hoods and drawstrings, while others are more open and provide a more relaxed feel. They are also available in different colors, helping you to find one that matches your swimwear or other outdoor apparel.
There are also robes for adults that provide a more relaxed way of covering up after a swim. These may be made from terry cloth or other materials, and can come with or without hoods. They provide warmth and coverage for the body but may be a little less convenient than a hooded towel.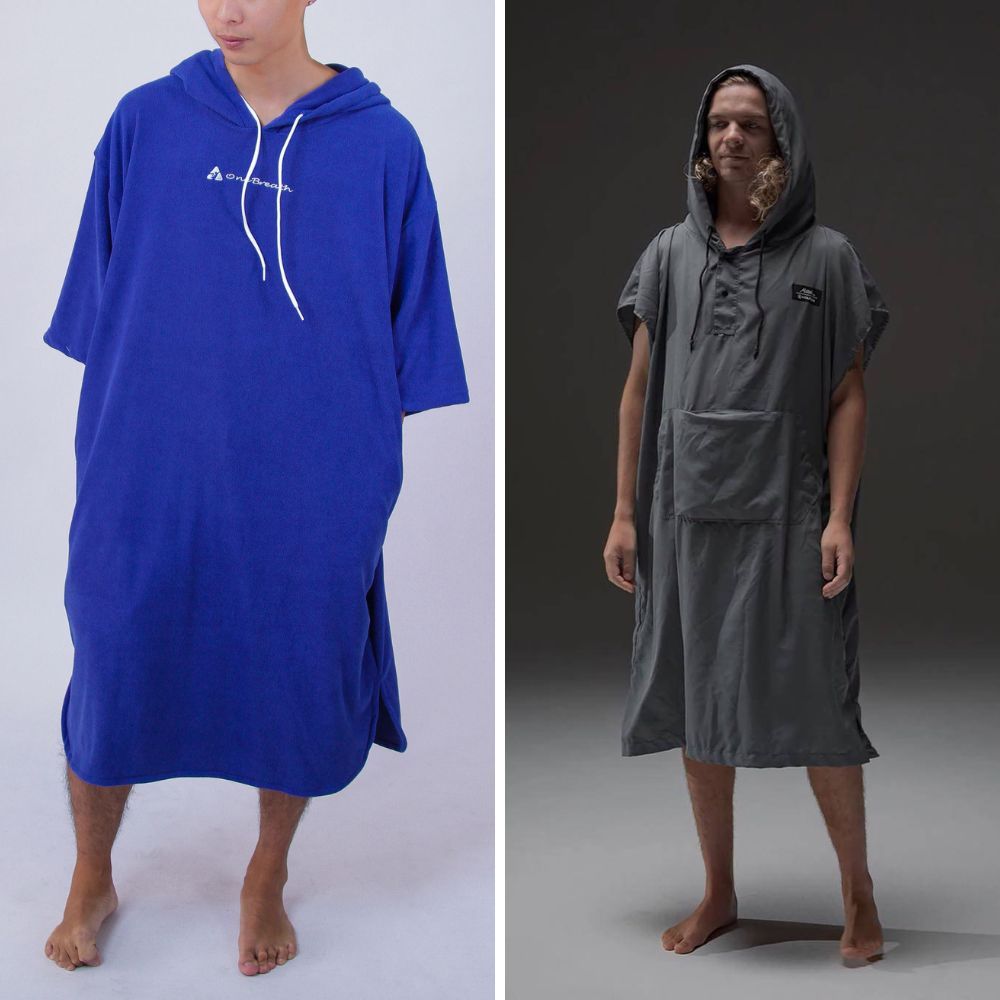 Final Thoughts
When shopping for an adult hooded towel it's important to take into consideration size, material and style & design – all these factors can help ensure that you find one that suits both your needs and lifestyle perfectly! Make sure to read reviews before making a purchase too – this way you'll have a better idea of how well each product works before spending any money! With these tips in mind it should be easy enough finding the perfect adult hooded towel for all of your needs! Good luck and happy shopping!