Winter Gloves for Motorcycle Riders, What Type are the Best
What type of glove is good for winter motorcycling? If you enjoy riding in the colder months, you need to know the answer to this question.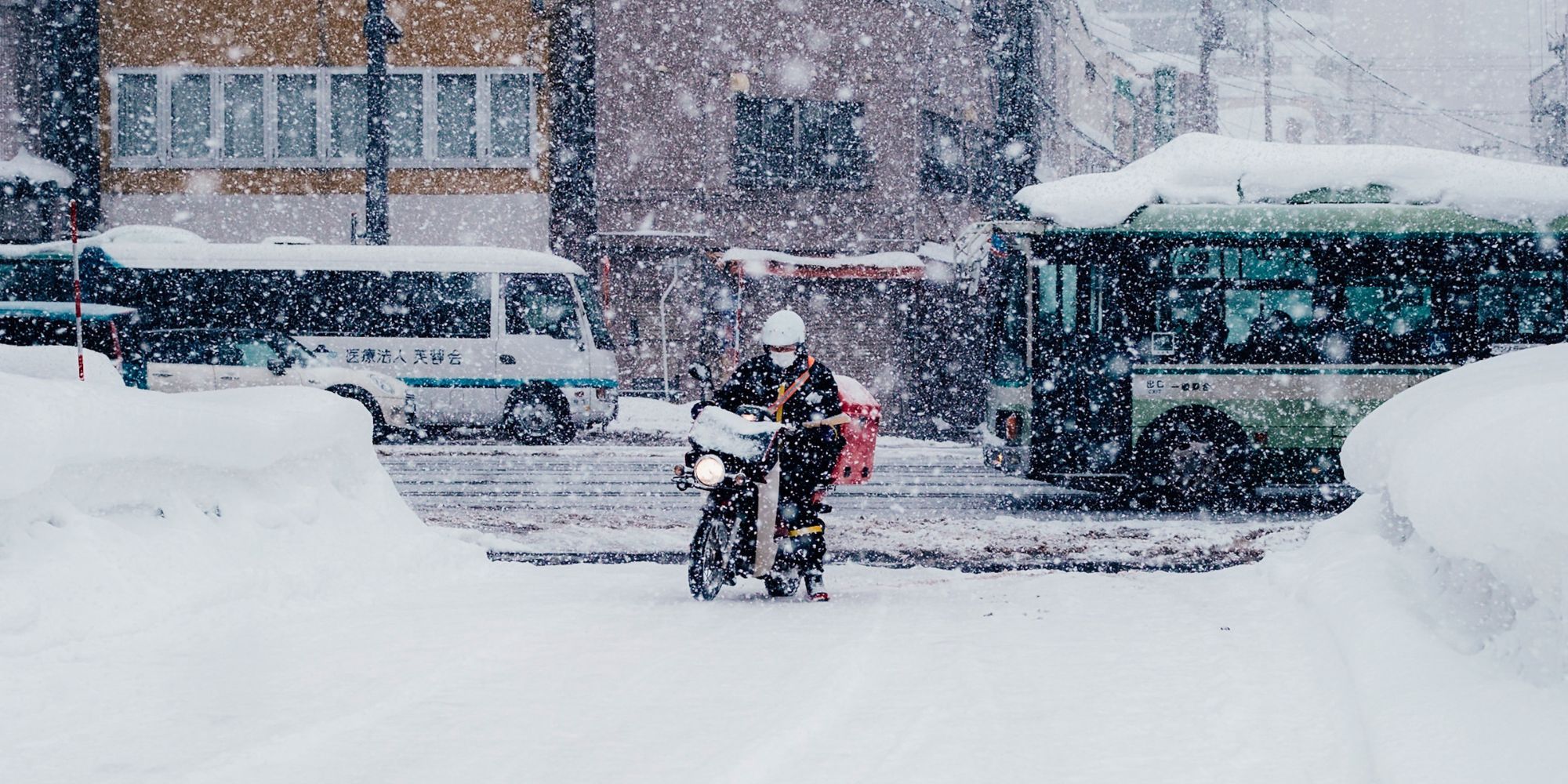 It's that time of year again! The leaves are changing color, the air is crisp and cool, and the days are shorter. That can only mean one thing: it's time to trade in your motorcycle for a snowmobile... or not! Just because the temperature has dropped doesn't mean you have to hang up your helmet until spring. With the right gear, winter motorcycle riding can be a blast! In this post, we'll give you a rundown of the best gloves for winter motorcycle riding, so you can keep your hands toasty all season long.
First things first: if you're going to ride your motorcycle in the winter, you need to have a good pair of gloves. And we're not talking about those flimsy little fingerless gloves that might offer some protection from the elements but won't do much to keep your hands warm. No, for winter riding, you need a beefier glove that will insulate your hands from the cold and protect them from wind and weather.
There are a few different types of gloves that are popular among winter motorcycle riders. The first is the standard leather glove. Leather is a great material for motorcycle gloves because it's durable and resistant to abrasion. It's also breathable, so your hands won't get sweaty while you're riding. And if it happens to rain or snow while you're out on the road, leather gloves will help keep your hands dry. The downside to leather gloves is that they don't offer much in the way of insulation, so if it's particularly cold out, your hands may start to feel chilly after a while.
The second type of glove that's popular among winter riders is the heated glove. Heated gloves use battery-powered heating elements to keep your hands warm while you ride. They're great for riders who tend to feel the cold more than others, or who live in areas where winters are especially harsh. Heated gloves typically have two settings—low and high—so you can adjust the amount of heat depending on how cold it is outside. The downside to heated gloves is that they require batteries, which means you'll need to remember to charge them before each ride (and bring along spare batteries just in case).
The third type of glove that's popular among winter riders is the waterproof glove. Waterproof gloves are made from materials like Gore-Tex or neoprene that help keep your hands dry in wet weather conditions. They're an essential piece of gear for riders who live in rainy or snowy climates (or who like to ride in all kinds of weather!). Waterproof gloves usually have a liner that helps wick away moisture from your skin, keeping your hands dry and comfortable even when it's wet outside. The downside to waterproof gloves is that they can be less breathable than other types of gloves, so your hands may start to feel sweaty after a while (though this varies depending on the material).
So there you have it—a comprehensive guide to winter gloves for motorcycle riders! No matter what type of rider you are or what kind of climate you live in, there's a glove out there that will suit your needs. So don't let the cold weather keep you off your bike this season—gear up and enjoy the ride!
Now that you know what types of gloves to look for check out our top picks below: