Wuben X1 Flashlight Review: Light Up The Night With This Torch
Get an honest review and find out why the Wuben X1 is a great choice for anyone looking for a powerful and versatile flashlight.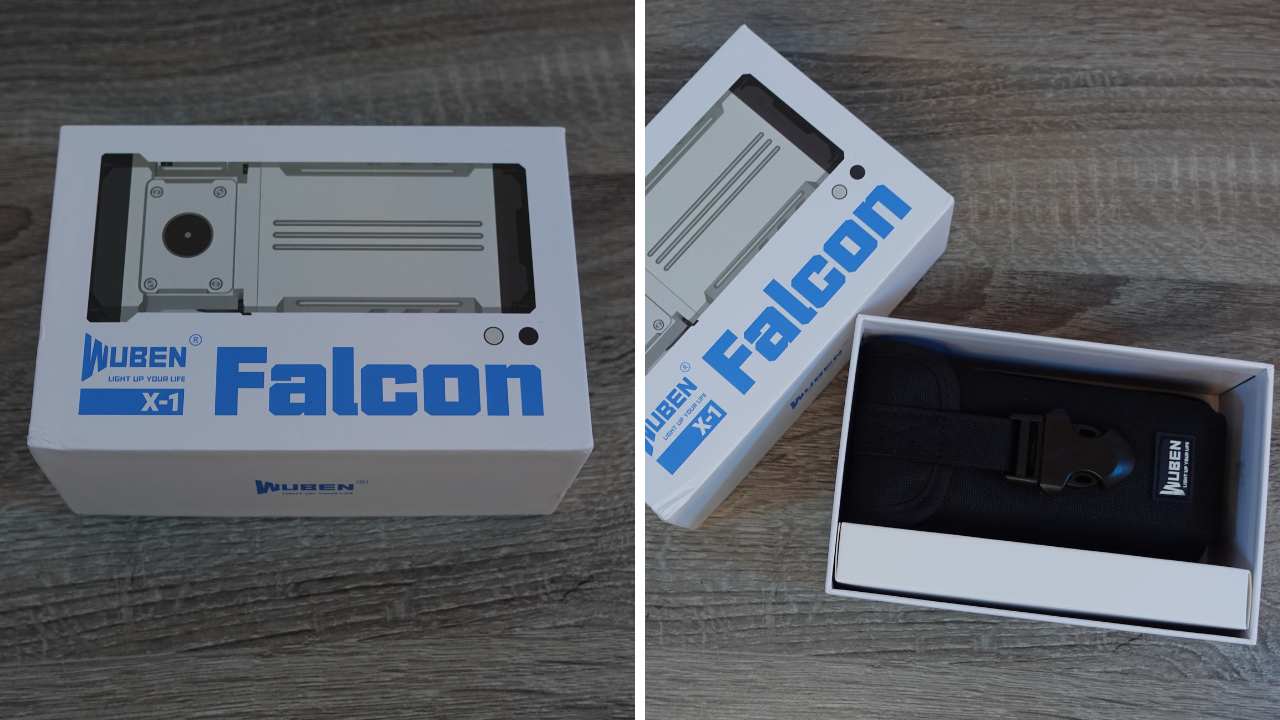 Looking for the best flashlight on the market?
The Wuben X1 is the perfect multipurpose torch to add to your EDC kit. With a powerful max output of 12,000 lumens in Turbo mode and four additional power settings, it's sure to light up any situation. If you are looking for something a little smaller check out our review of the best EDC flashlights or pocket flashlights!
Plus, with its advanced cooling fan technology you can be confident that your light won't overheat while staying turbo bright all night! And if you want more versatility this light comes with an optional bike mount so you can take it anywhere - no matter what kind of terrain awaits.
Don't let darkness slow down your adventures - check out our review on the Wuben X1 and see how this impressive tool will help make life brighter!
Read our full product review of the Wuben X1 now!
---
UnpackedReviews is reader supported, which means that when you click on links to products on our site and make a purchase, we may earn a commission. However, our opinions are our own, and we only recommend products that we genuinely love.
---
Design and Build Quality
You're out for a walk or working in the yard and it gets dark sooner than you expected. You don't want to carry around a heavy, bulky flashlight.
Traditional flashlights are often too heavy and cumbersome to carry with you on a daily basis. And if you leave them at home, you're out of luck when the power goes out.
The Wuben Falcon X1 flashlight is the perfect solution. It's small and lightweight enough to fit in your pocket, but still packs a punch with its 379-gram weight and sturdy design.
Plus, it has a long battery life so you can use it for hours on end without having to worry about running out of power.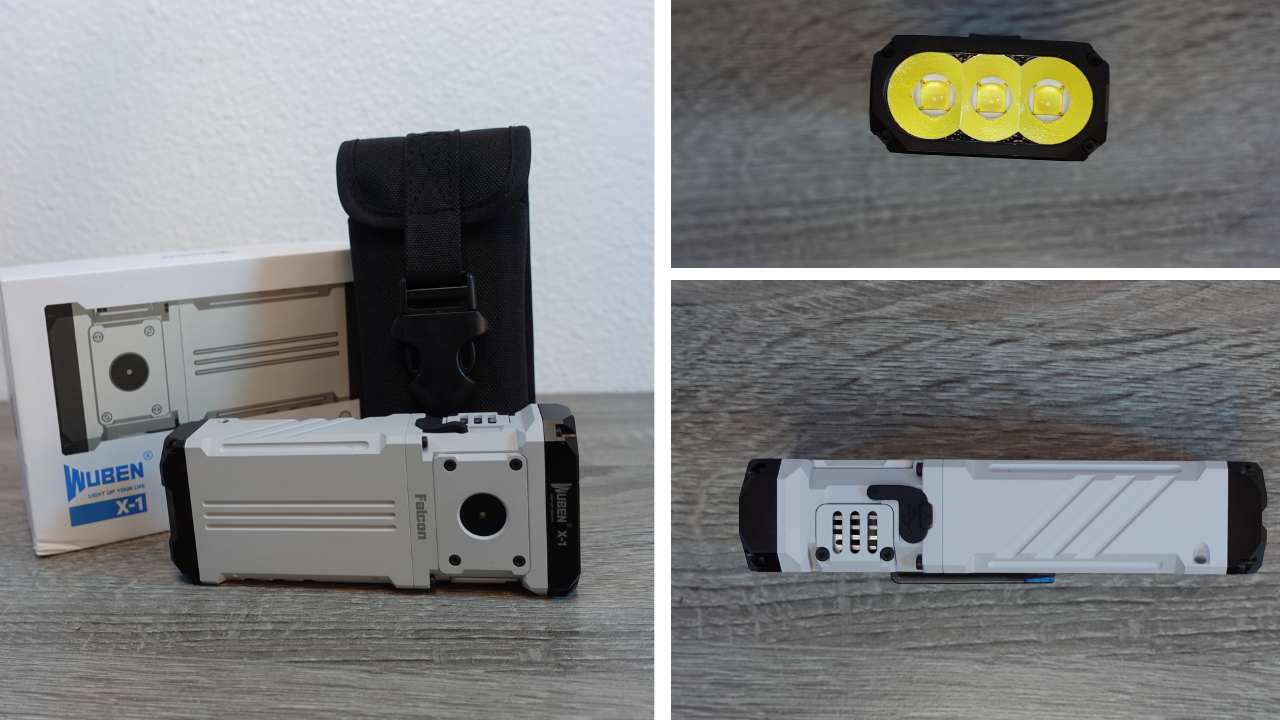 Ergonomics and comfort
Ergonomics and comfort are big aspects of any flashlight. I recently acquired this flashlight that features both qualities.
It has a unique square design that fits perfectly in the hands and is extremely comfortable to hold for long periods of time.
Moreover, it weighs significantly less than a Maglite with the same lumen output, making it very practical for those who take their flashlights frequently on outdoor excursions.
All in all, this flashlight provides not only excellent lighting but also great ergonomics and comfort for users.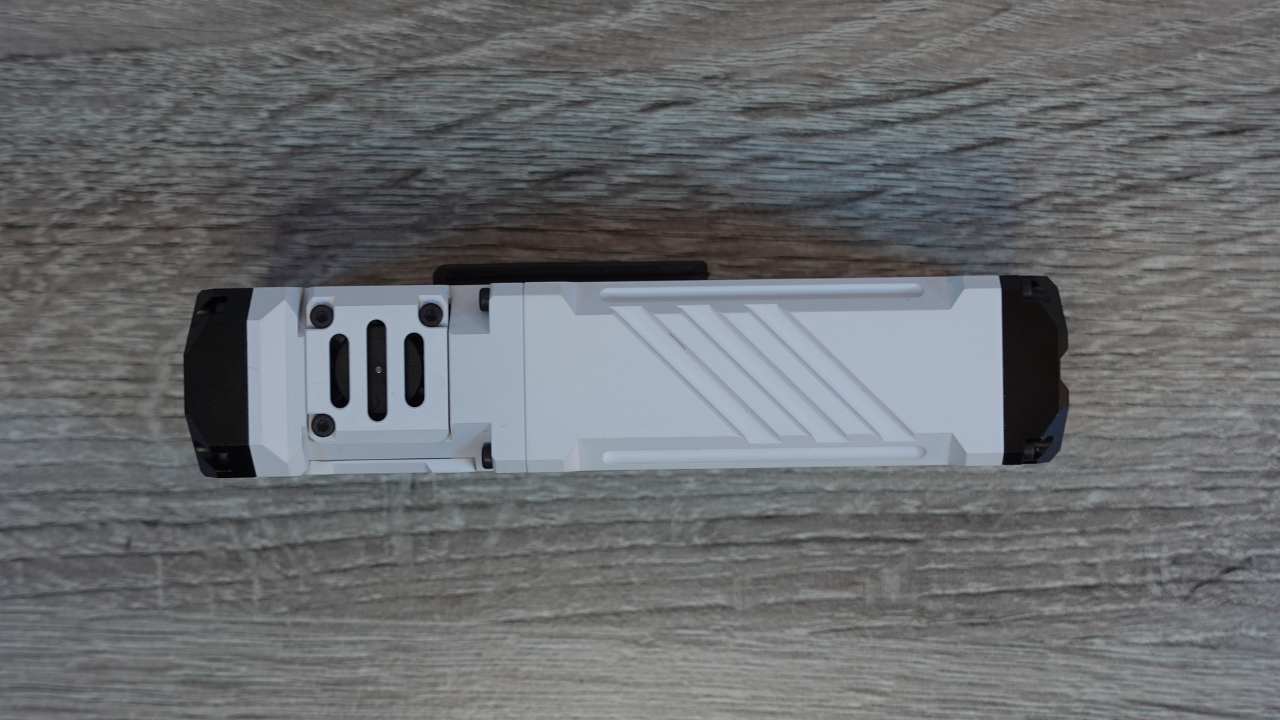 Light output and beam patterns
This flashlight has a wide throw which is perfect if you are wanting to use its bicycle mount.
The throw is not adjustable but in Turbo mode it can reach u to 303 meters. I used the light on my mountain bike riding through single track and I was able to see everything very well.
The light output is pretty high:
The Wuben Falcon X1 flashlight is capable of an impressive 12,000 lumens of light output in turbo mode.
It features an eco mode that is programmable from 20 to 400 lumens making it a great option for lower-demand lighting situations.
The low, medium and high modes offer 400, 1000 and 2600 lumens respectively making it versatile for a variety of lighting needs.
It also has a strobe feature as well as an SOS feature.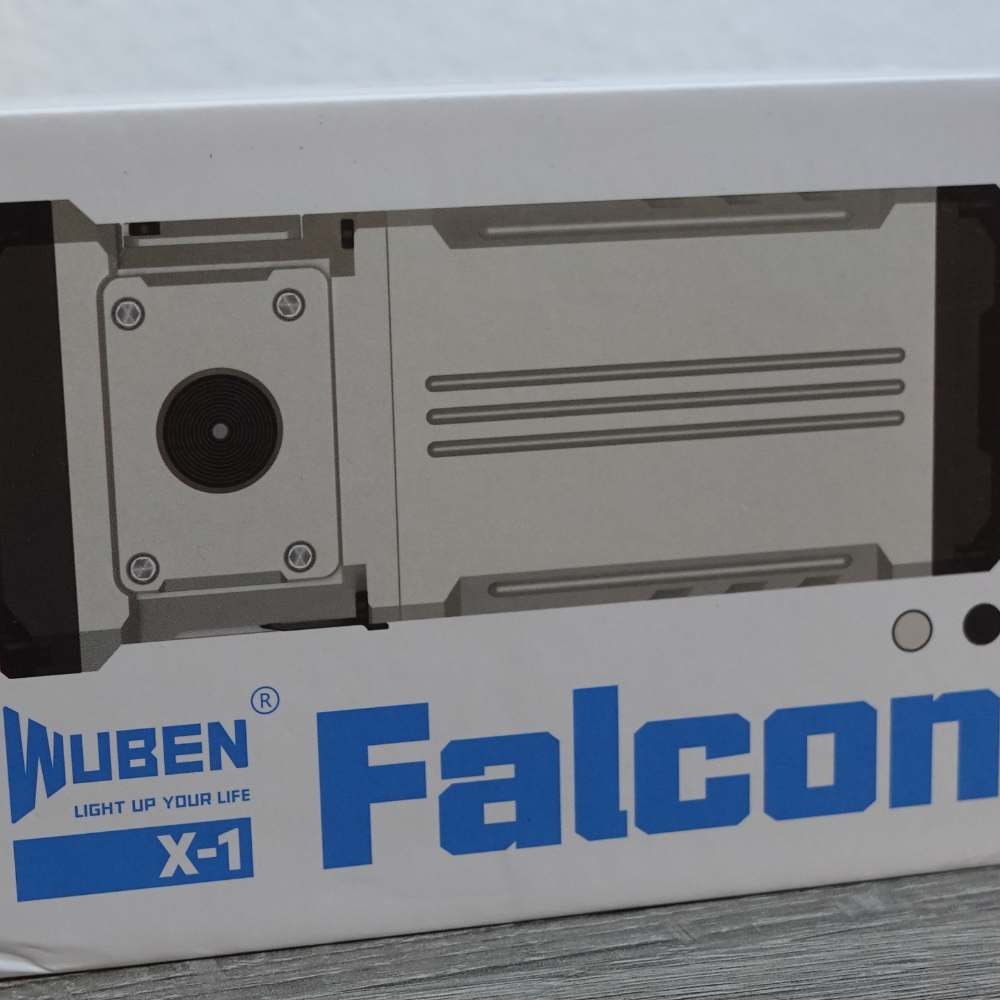 For 15% Off Use Coupon Code Unpackedreviews
Check Current Price
Features
This light has some great features including the ability to be mounted to the handlebars of a bike. It also has an intelligent memory so you don't have to worry about having to reset the light each time you turn it off.
The Wuben X1 is also equipped with a USB-C charging port making it easy to charge from virtually any device.
Finally, the flashlight is waterproof up to 2 meters and impact resistant up to 1 meter.
User Interface (ease-of-use)
This flashlight has one button that operates it.  It is very easy to use. You just press the button once to turn it on, and then keep pressing it to cycle through the different light modes. There are also a memory function that allow you to program the eco settings for maximum convenience.
All in all, this flashlight is extremely user friendly and makes it easy for anyone to use.
One-click to easily turn on the flashlight
Press and hold the button for a moment to cycle through to the next setting
Double click in quick succession for turbo mode
Click 3 times in rapid succession for strobe, and a further 3 clicks for SOS mode
To adjust eco mode between 20 and 400 lumens, click twice then hold on the second click; release when it reaches your desired setting.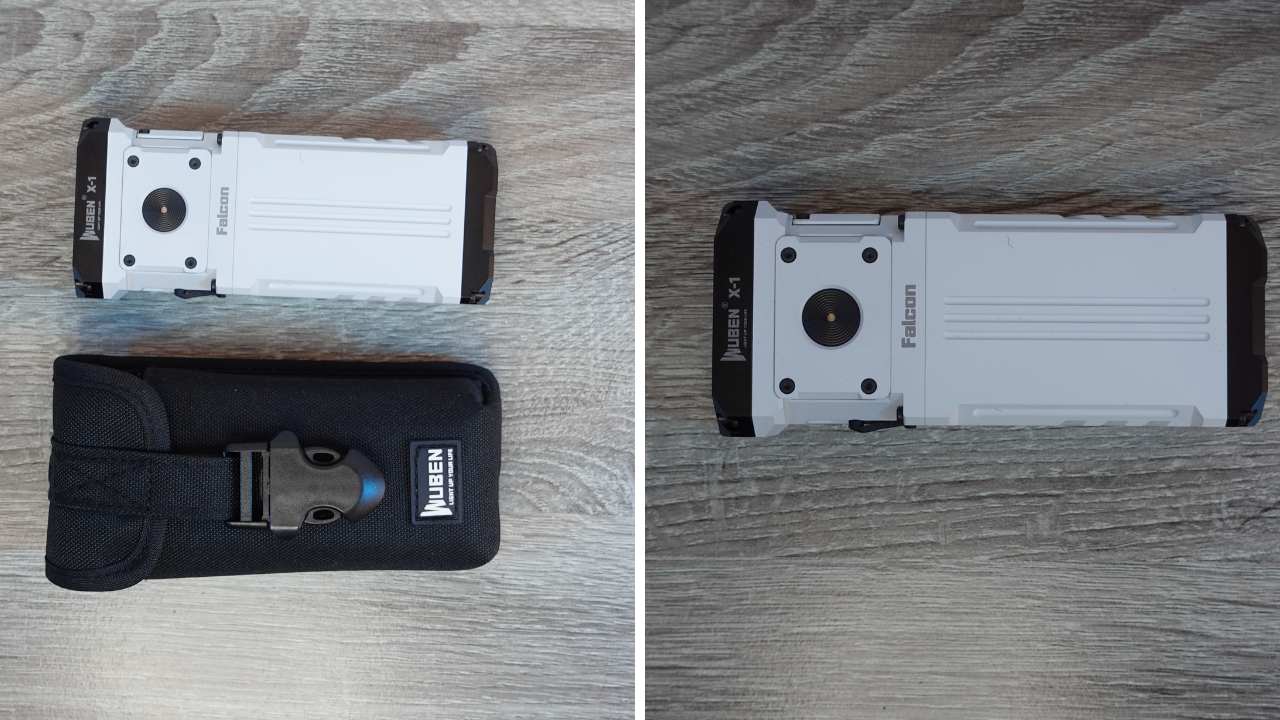 Battery Life and Charging Options
With the revolutionary X1 light, you don't need to worry about running out of charge fast.
Thanks to its USB Type C cable that fully charges the device in just two hours - that's blazingly fast! Besides the speedy charging, the other great thing about the X1 is its consistent current.
You get an amazing run-time of 1.7 hours at 3000 lumens and making use of the Eco setting gives you up to 220 hours of battery life. The whopping 4800Mah battery built into this truly groundbreaking piece of tech easily makes it one of the best on the market today!
If you are out camping you need a camping flashlight with good battery life!
Accessories included with flashlight
Having the right accessories for your flashlight can make all the difference in a quality light experience.
Whether you're using an absolute powerhouse such as a the X1 flashlight or something more traditional, having the right add-ons to support it can be incredibly helpful.
It comes with a lanyard that helps keep the flashlight from dropping, which is great in the outdoors where it could get lost.
The charging cord allows for battery life to be maintained and of course there is the carrying case that not only prevents damage to the flashlight but also protect it against water damage or other unfavorable weather conditions.
With these accessories accompanying their flashlight, users can expect to get much more out of their investment.
Pros vs Cons
Testing out this flashlight has been a very positive and productive experience for me. Its built-in LED and battery life allow it to cast long, strong beams, perfect for nighttime outdoor use.
I found the intuitive user interface to be really helpful when adjusting light modes seamlessly and with ease.
The fact that multiple power options are available is also a great advantage for changing uses. However, there were a few things that could've been better - like the weight of the flashlight - which eventually had me switch arms midway through my night wanderings!
Nevertheless, I believe this flashlight stands out from the rest as an ideal pick for anyone looking for bright lights with customization options.
Pros of the X1 Flashlight:
12,000 lumens in turbo mode
Fan to help keep the light cool in turbo
4 additional light settings (low/medium/high and eco mode)
Strobe and SOS functions
Programmable eco mode
One button functionality
Bicycle mount available separately for trail riding
Cons of the X1 Flashlight:
A little heavier for its size
Light beam has no adjustable focus
No pocket clip for the light
Best Bike Lights
As an avid mountain biker I am personally most excited about being able to mount the X1 as a front light on my mountain bike. Having ridden some of the biggest mountains in Alaska and cruised through the busy streets of bustling city centers there are some things I think you should look for in a bike light set: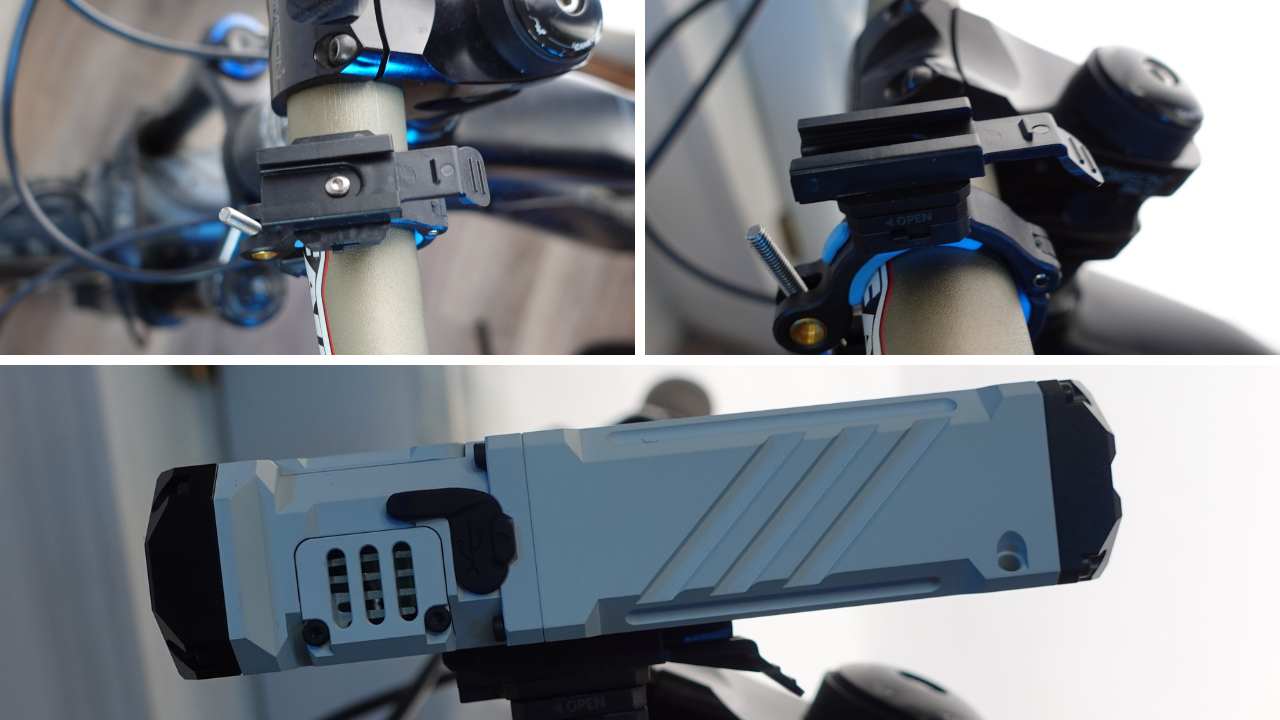 Buying Guide for Bike Light Sets
Choosing the right bike light set for you can be a difficult task, so I've created this buying guide to help mountain bikers and other cyclists assess their needs when looking for the best bike lights.
Type of terrain
When choosing bike light sets, take into consideration what type of terrain you ride on most often – bright ambient light is adequate for city riders or commuters, but those who frequently go off-road may require brighter lights.
Rear bike lights are essential for night time cycling and both front and rear lights should feature flashing modes in order to make yourself more visible in low-light settings.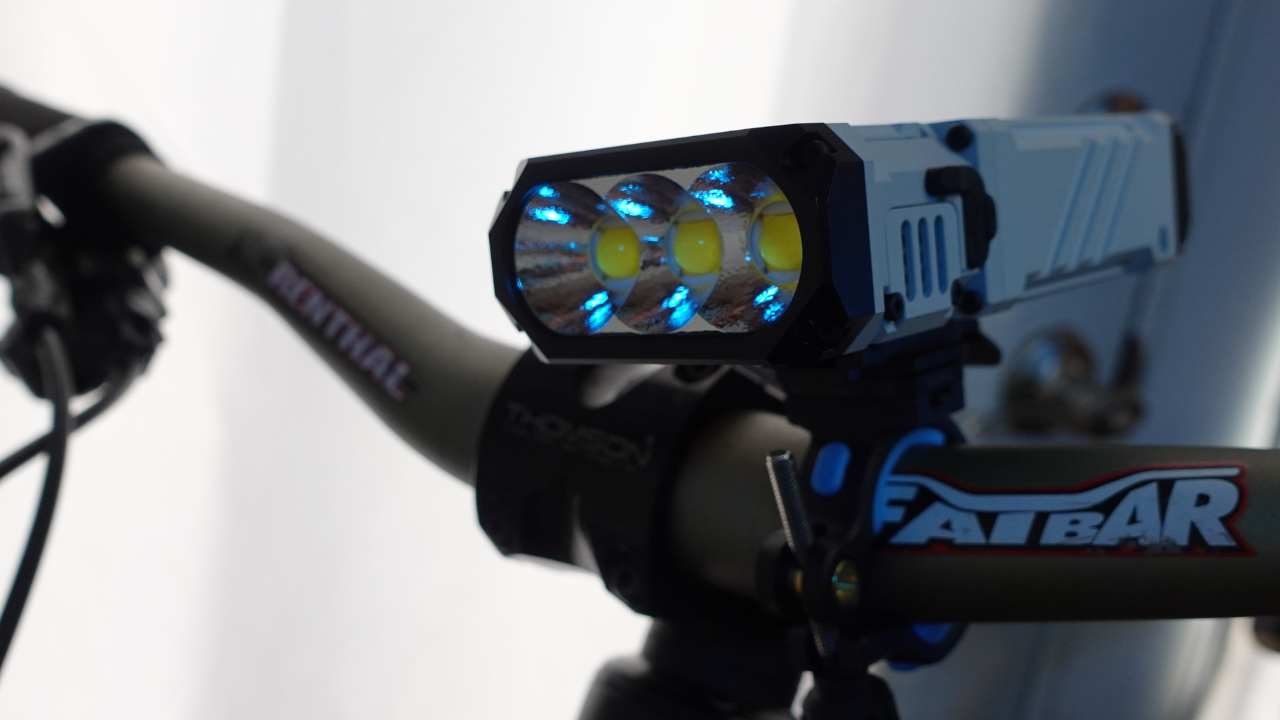 Mounting system
In addition to front and rear lights, consider other accessories such as a mounting system which will ensure your lights remain securely fastened in position regardless of bumps or jumps along your journey.
Mounting systems can also vary from simple handlebar straps that fit most bikes to models specifically designed for mountain bikes.
By taking all these factors into account when selecting your bike light set, it'll be easy to find the perfect set that benefits you and enhances safety for your adventures!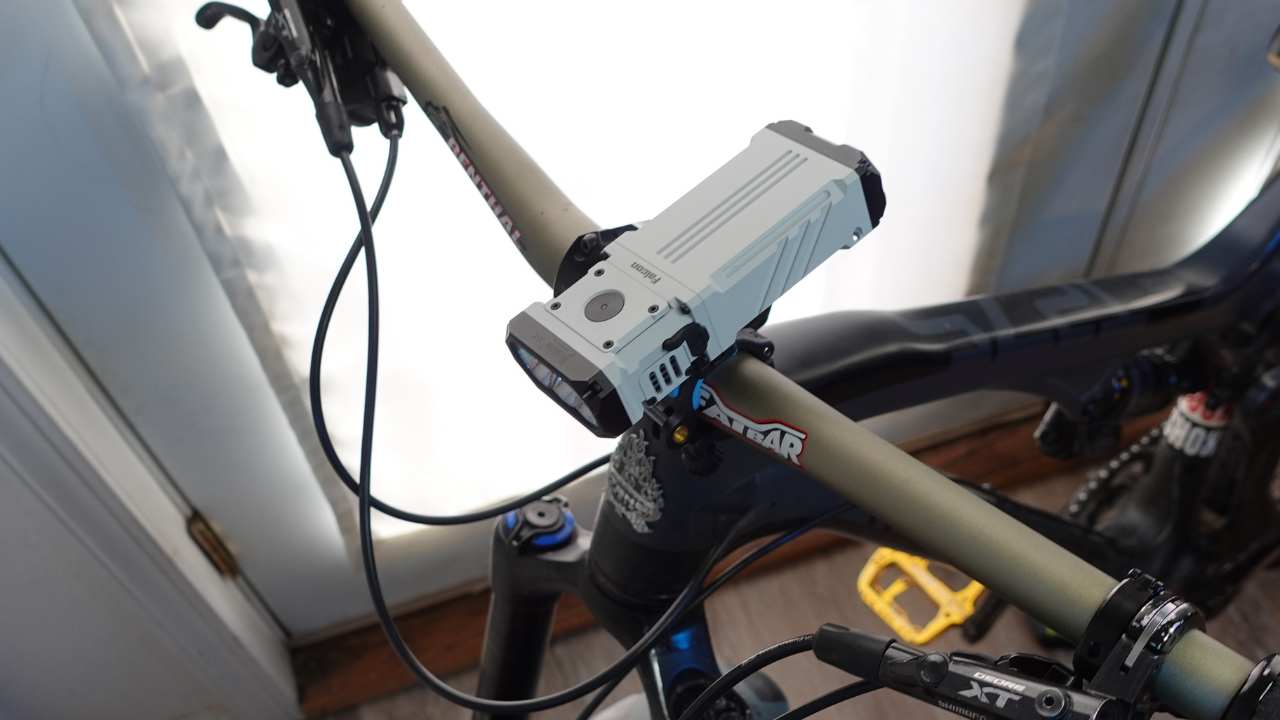 Lighting source
Front lights come with either LED bulbs or Halogen bulbs; LED's use less power and offer greater projection over distance.
Also consider how much battery life is available (some batteries last up to 4 hours!) and the range of flash modes available (from solid beams to patterns).
Rear lights
If you are riding a single track trail and there is no traffic around you may not need a rear light set or tail lights as part of your bike accessories. Most mountain bikers like to limit weight on their rides and if you are touring the less weight the better so if its something you don't think you will need no worries!
Most Commonly Asked Questions
It can be hard to know which flashlight or bike light is the best for you.
There are a lot of different flashlights and bike lights on the market, and it can be hard to know which one is going to work for your needs.
We answer the most commonly asked questions around flashlights and bike lights so that you can make an informed decision about what's right for you. Our experts have tested all of the top brands and products so that you don't have to.
How do you attach a flashlight to a bike?
Attaching a flashlight to your bike is relatively simple. The most common method that many cyclists use is by using a handlebar mount or bracket. Handlebar mounts are available in a variety of sizes, styles, and colors so you can accommodate any type of mounting system on your bike frame.
To attach the flashlight to the handlebars, simply loosen the screws on the handlebar mount and place it into position. Once it's securely in place, tighten down the screws and make sure everything is secure before continuing onward with your ride. Additionally, some manufacturers also make straps specifically designed for attaching flashlights directly onto bicycles frames as well as helmets - perfect if you're looking for an alternative way to attach your light source!
Do you need a flashlight on your bike?
Yes, if you are riding your bike at night or in low-light conditions, you should always have a flashlight on your bike. A flashlight will help light your way and make it easier to see obstacles that may be in the road or path. It can also be used as a signal to other bikes, pedestrians and motor vehicles to alert them of your presence.
Additionally, the light from a flashlight can also provide an extra layer of safety by letting drivers and other cyclists around you know where you are located on the road. Finally, having a light on your bike is also advisable for enhanced visibility when cycling alone through dark areas at night as it can help deter potential assailants and/or predators who rely on darkness for cover.
Can I use my phone light for my bike?
Yes, you can use your phone light for your bike. However, the light from a phone is not powerful enough to effectively provide lighting while riding on roads with heavy traffic or in areas with low visibility.
Additionally, you should be aware that if you are using your smartphone for navigation purposes or as a GPS system, it will divert some of the resources away from powering the light. As such, it is usually recommended to invest in an aftermarket bicycle headlight and taillight that are specifically designed for better visibility and safety on the roads.
How many lumens do I need for a bike light?
The number of lumens you need for a bike light really depends on your riding environment and the type of riding you do. Generally speaking, road riders should look for a minimum of 200 lumens; mountain bikers should go for more - 500 lumens or higher.
Riders who want to use their bike lights in any low-light situation should use at least 1000 lumens so that obstacles along the trail are easily visible and there is no risk of losing sight in dark patches.
So depending on your intended usage, make sure you choose a bike light with enough lumens to get the job done safely!
How long do rechargeable bike lights last?
Rechargeable bike lights typically last an average of 4-8 hours when fully charged and used at full brightness. However, different factors such as battery capacity and level of brightness can affect the life span of rechargeable bike lights.
Higher capacity batteries will generally last longer while higher levels of brightness will shorten the length of time they can stay lit. Additionally, some rechargeable bike lights come with a built in indicator that let you know when to charge it so you'll never be left in the dark!
How long do rechargeable bike lights take to charge?
Rechargeable bike lights typically take anywhere from 3-6 hours to charge, depending on the model. However, some newer models can charge in as little as 2 hours.
It's important to read the instructions that come with your specific light and follow them carefully when charging so you don't overdo it or damage the battery. Additionally, try not to leave your light plugged in too long - not only can this be a fire hazard but it could also reduce the battery's lifespan.
Conclusion
All in all, the X1 is a fantastic flashlight and an awesome value. With four levels of lighting and long range distance, along with the ability to mount it easily to your handlebars makes this light perfect for hikers and bikers alike.
The long lasting batter makes sure you won't run out of light on any of your outdoor excursions. The sturdy construction will keep it protected from whatever environment or terrain you traverse, so despite the price this flashlight will last you through many adventures!
If you're on the hunt for a powerful beam loaded into an impressively sturdy body, then look no further than the Wuben Falcon X1!
Buy the Wuben X1 today! Still not convinced? Check out our top reasons to carry a flashlight.
For more like this keep scrolling!