Winter is Coming, Get the Best Snowboard Stomp Pad (Top 4)
Snowboarding is a great way to get around outdoors. With the right snowboard stomp pad, you can make sure that your feet stay firmly planted.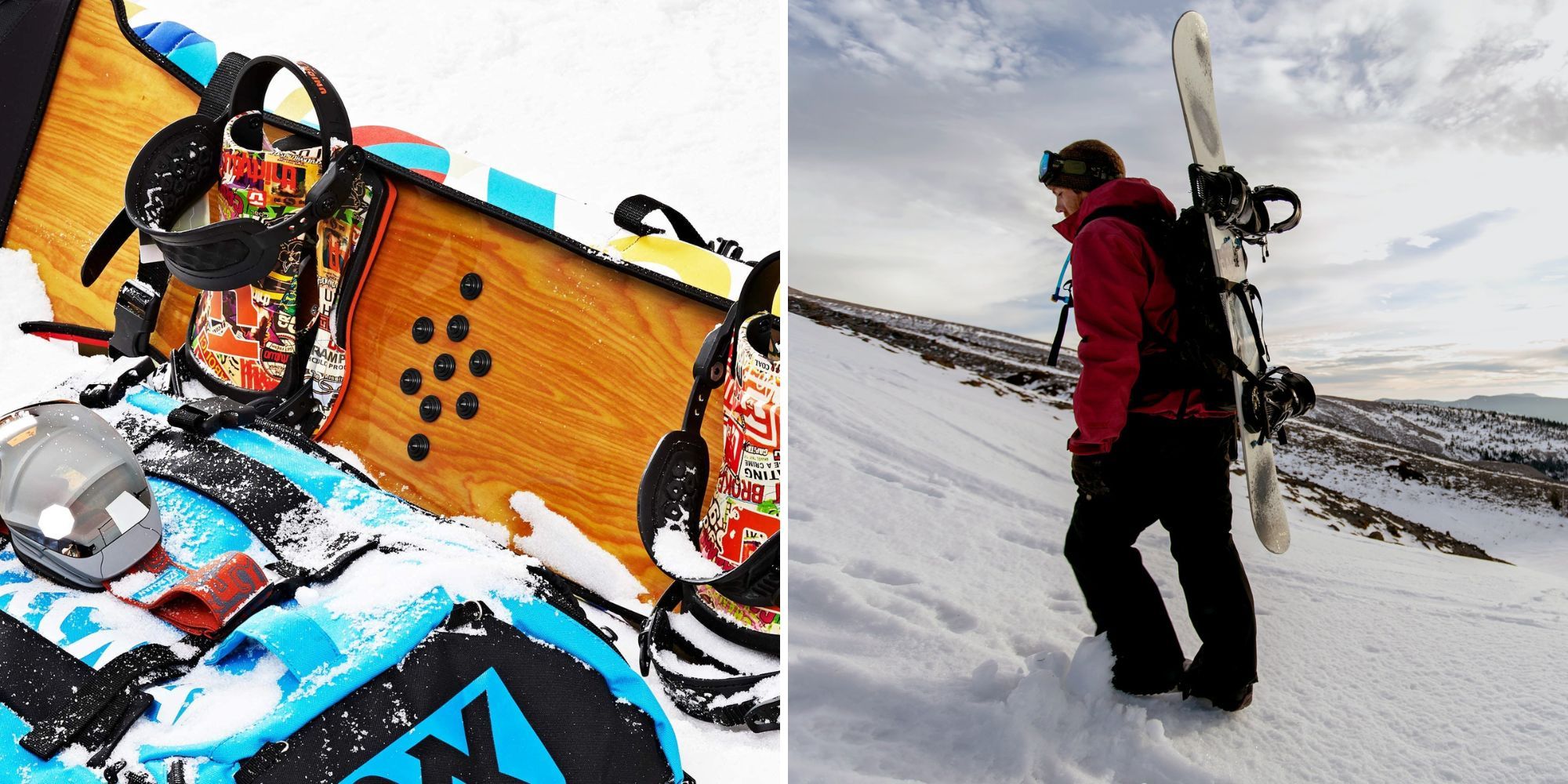 Snowboarding is a lot of fun, but it can be hard to stay in control when your feet are slipping around. Have you ever had a hard time keeping your feet in place getting off the lift?
A good traction pad is the answer to that problem. Not only does it help keep your feet in place while you're riding off the lift, but it also allows you to knock snow off your boot before putting it in the binding. That's why we've put together this list of the best snowboard stomp pads available right now.
We'll tell you what to look for when choosing a stomp pad, and we'll recommend our favorite models! So whether you're a beginner or an experienced rider, there's sure to be a stomp pad on this list that's perfect for you.
Check out our list of the best snowboard stomp pads and find the perfect one for you!
How we Chose the Best Stomp Pads Out There
It's hard to find a good stomp pad for your snowboard.
Most people just buy the first stomp pad they see on Amazon or at their local shop. But there are a lot of different pads out there and not all of them work well.
We read through thousands of reviews to find the best stomp pads on the market. Read on to see or list of top stomp pads that have good traction and last a long time even with heavy use. We looked at everything from plastic to rubber stomp pads to find you the best!
---
UnpackedReviews is reader supported, which means that when you click on links to products on our site and make a purchase, we may earn a commission. However, our opinions are our own, and we only recommend products that we genuinely love.
---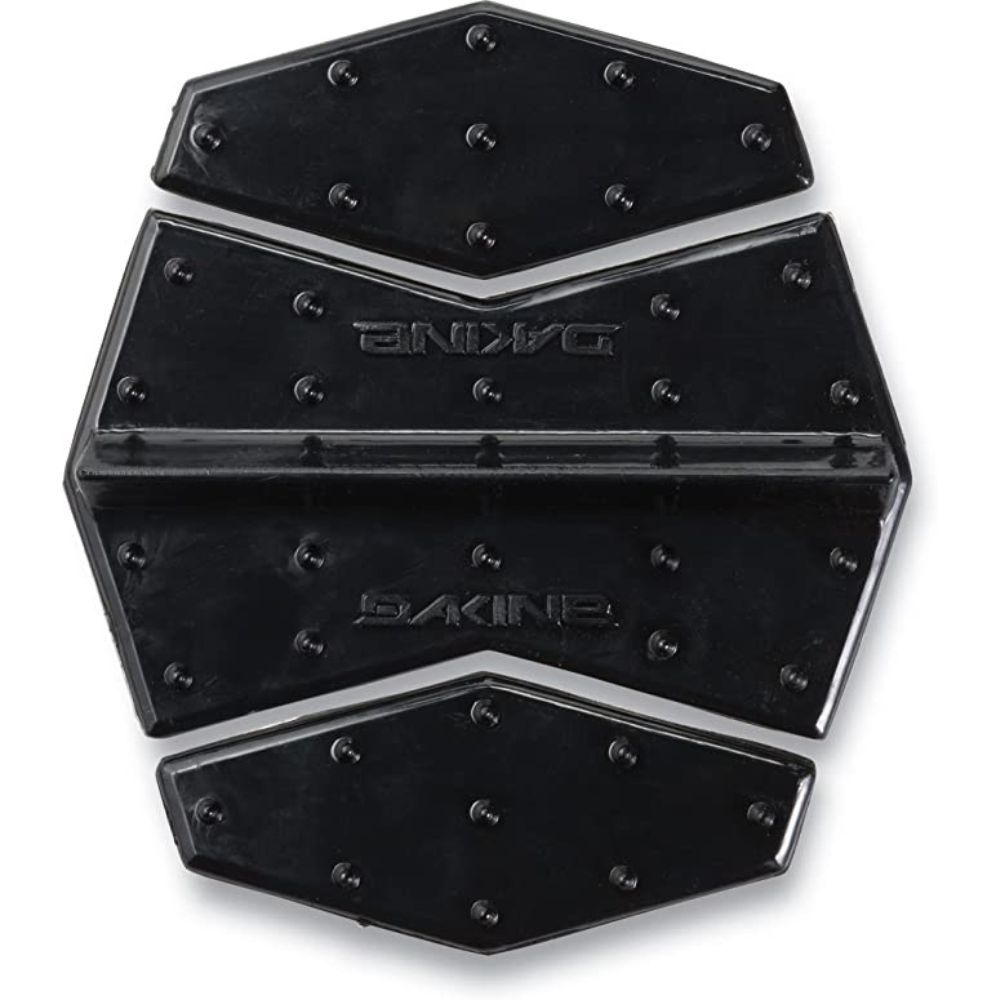 Best Modular Stomp Pad
Dakine Modular Mat Stomp Pad
Check price on Amazon
How it Made the Pick
One of the best things about this snowboard traction pad is that it's modular. You can set it up as wide or narrow as you want, which is great if you're trying to customize your board to your own needs.
The other great thing about it is that it's made of a durable material that will last through all kinds of weather conditions. And if you're ever not happy with the way it looks, you can always change it up by rearranging the pieces. So if you're looking for a stomp pad that's versatile and built to last, this is definitely the one for you.
What Makes it Worthy
The Dakine Modular Mat Stomp Pad is perfect for anyone who wants an easy way to stomp the snow off their board.
This pad is sticky and durable, and it comes with a snow scraper bar so you can easily remove any excess snow. This pad is a great choice for anyone who wants a reliable way to keep their board clean and free of snow.
---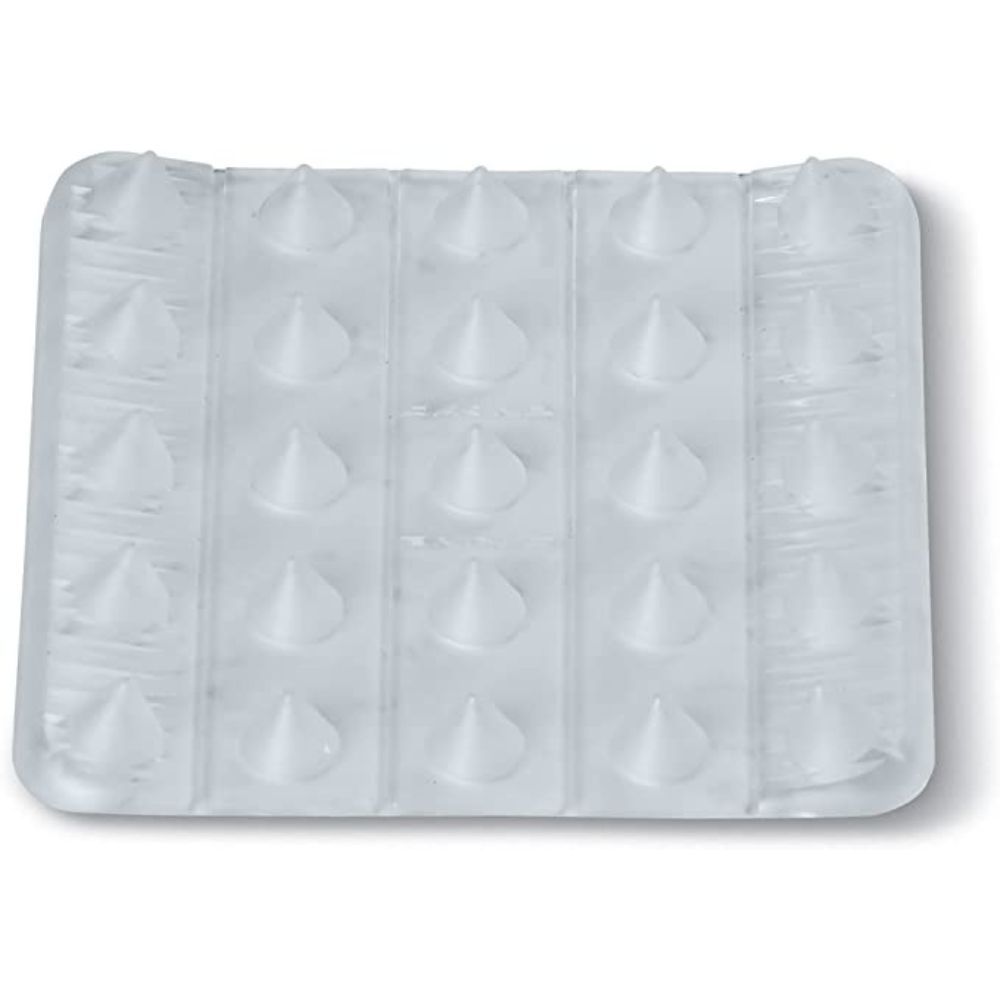 Best Spike Stomp Pad
Check price on Amazon
How it Made the Pick
Every snowboarder knows the importance of having a stomp pad on their board. A stomp pad helps to keep your boot in place so you can stay focused on your riding. This particular stomp pad has aggressive spikes that provide a firm grip for your boot.
The stomp pad is also made from durable materials that can withstand the elements. So whether you're shredding the slopes or just cruising around the mountain, this stomp pad will help keep you firmly attached to your board.
What Makes it Worthy
If you're looking for a stomp pad that can provide maximum traction and has a reconfigurable design, look no further than the Dakine Spike Stomp Pad. This stomp pad is perfect for those who want to add a little bit of extra grip and security when getting on and off their snowboard.
The Molded spike pattern provides superior traction, while the sections can be cut apart and reconfigured to suit your needs. Whether you're hitting the slopes or just cruising the backcountry, the Dakine Spike Stomp Pad is a great way to keep your feet firmly planted on your board.
---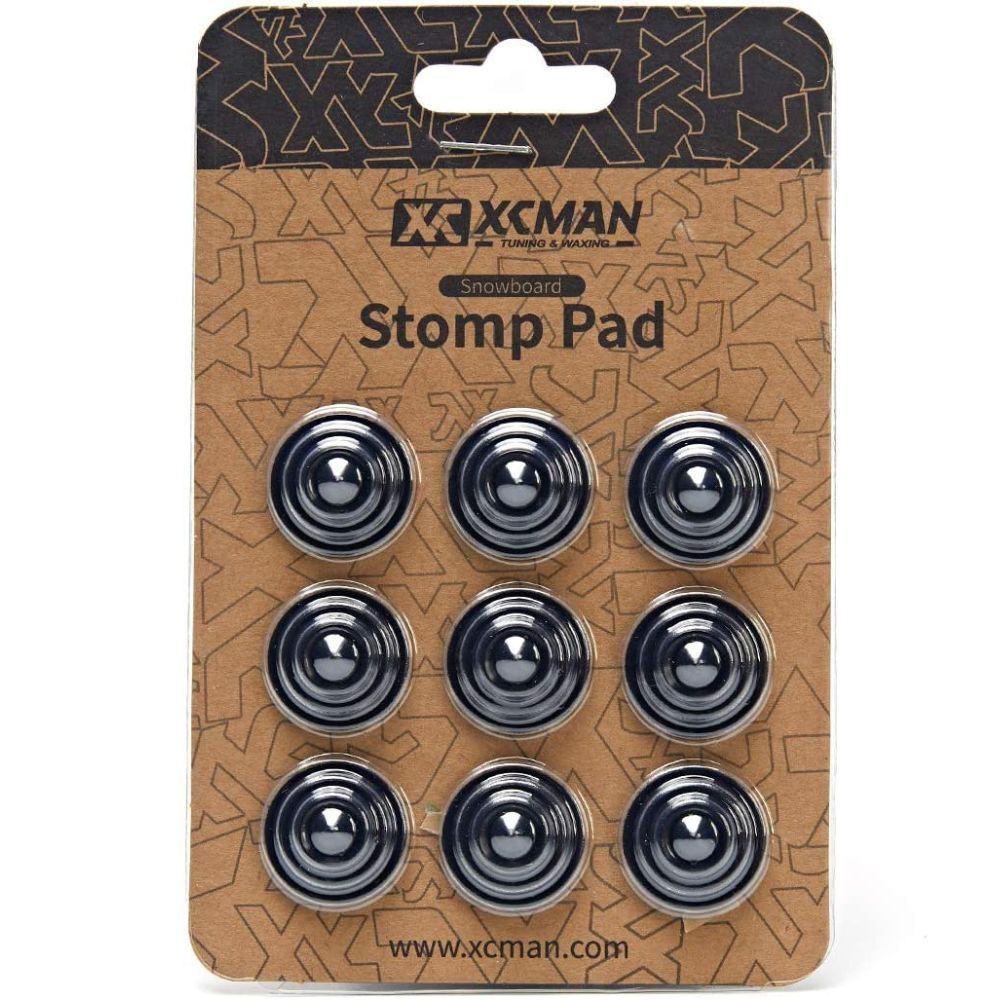 Best Aluminum Cone Stomp Pads
XCMAN 4 Layer-Cone Studs 7.87 Inch Aluminum Snowboard Stomp Pad - 9pcs
Check price on Amazon
How it Made the Pick
As anyone who's taken a tumble on the slopes knows, traction is key when it comes to snowboarding. That's why this Snowboard Aluminum Snowboard Traction Pad is such a great investment. It comes with a surface treatment of anodic oxidation, which provides extra traction and makes it easier to scrape the snow off your boot sole.
Plus, it has 3M adhesive so it sticks really well. If you're looking for a stomp pad that will give you the traction you need without skimping on quality, this is the one for you.
What Makes it Worthy
Looking for a stomp pad that will give you maximum traction on the slopes? Look no further than the XCMAN 4 Layer-Cone Studs. This stomp pad has a molded spike design that creates extra grip, so you can stay firmly planted on your board.
Plus, with 9 configurable pieces, you can customize the placement of the spikes to get the perfect traction for your needs. So make sure you're prepared for anything this winter - grab the XCMAN 4 Layer-Cone Studs before your next trip to the mountain!
---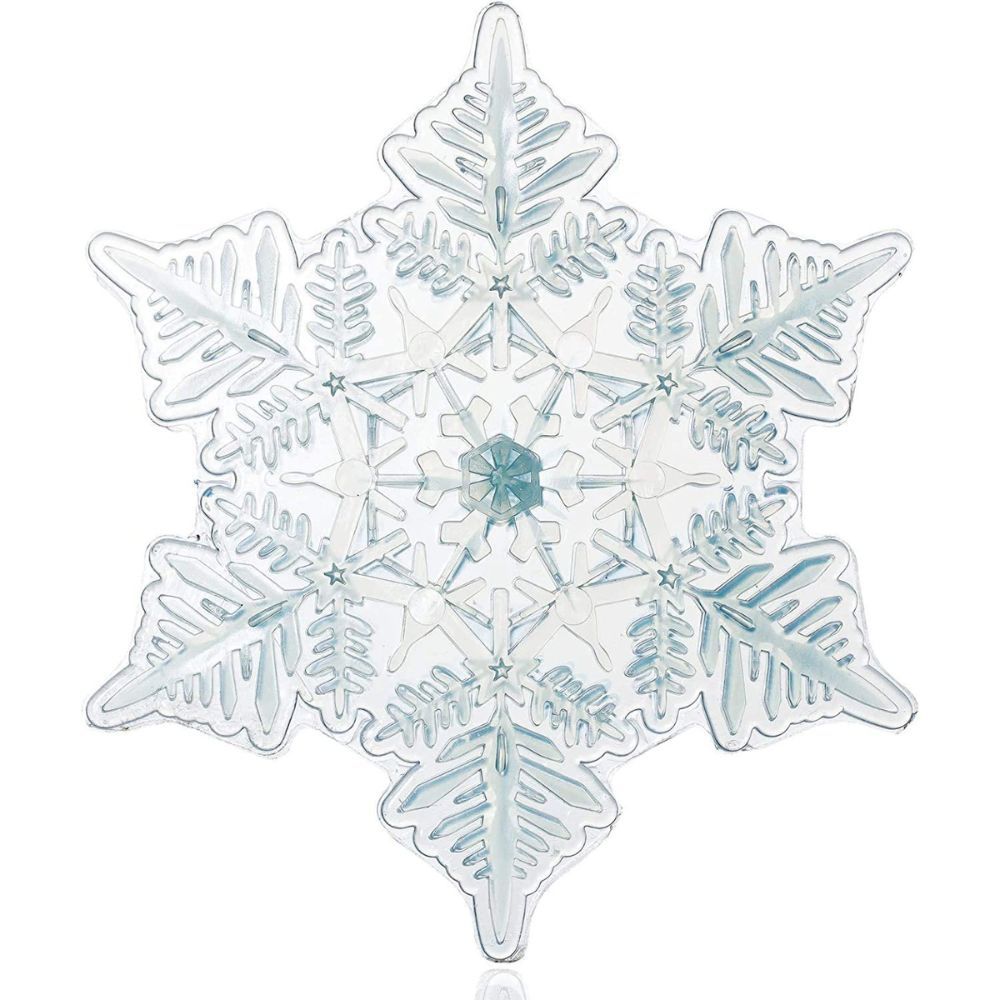 Best Transparent Stomp Pad
Devembr Snowboard Stomp Pad
Check price on Amazon
How it Made the Pick
If you're looking for a snowboard traction pad that will help you show off your style on the slopes, this is the perfect design for you! The Unique Design: Fantastic snowflake pattern adds more fun to your snowboarding trips. With its vibrant colors and eye-catching pattern, this stomp pad is sure to turn heads when you're shredding up the mountain.
In addition to its good looks, this traction pad is also incredibly functional. It's made of a durable material that will grip your boot firmly, making it easy to keep your footing on your board.
Plus, the adhesive backing will make sure that the stomp pad stays firmly in place, even when you're going at high speeds. Whether you're a beginner or an experienced rider, this traction pad will give you the confidence you need to enjoy your time on the slopes.
What Makes it Worthy
Introducing the Devembr Snowboard Traction Pad! This stomp pad has been designed to provide maximum grip and traction, so you can enjoy your time on the slopes to the fullest. The special 3D bumps ensures that you won't slip, even in the most challenging conditions.
And thanks to the easy-to-install peel & stick 3M adhesive backing, you'll be up and shredding in no time at all. So don't let anything get in the way of your fun this winter - make sure you've got a Devembr Snowboard Stomp Pad on your board.
---
Most Commonly Asked Questions Around Snowboard Stomp Pads
A lot of people are curious about snowboard traction pads but don't know where to start.
If you're new to snowboarding, there's a good chance you have questions about stomp pads. What are they? Do I need them? How do they work?
We've answered the most commonly asked questions around stomp pads so you can make an informed decision before your next purchase. Our guide covers everything from what they are and how they work, to the different types available and how to choose the right one for you.
Are snowboard stomp pads necessary?
They definitely help out but it comes down to personal preference. Some people find stomp pads helpful for increasing their stability while snowboarding, while others find them unnecessary or even a hindrance. Ultimately it comes down to personal preference.
Some people prefer the peace of mind that a stomp pad provides, while others find that they can stay more balanced without one.
What is a stomp pad used for on snowboards?
A stomp pad is a platform of rubber or other material that attaches to the  snowboard to provide traction while walking or skating.
It allows the rider to skate without slipping, and provides extra grip while performing tricks. Most stomp pads are triangular in shape, with a wide base for greater stability.
As stomp pads are meant to help while skating another thing you can do is apply some wax. Having a waxed snowboard helps your board glide while skating.
Can you take a stomp pad off a snowboard?
Yes. A stomp pad is a rubber or foam pad that attaches to a snowboard to provide traction for the rider's feet. It can be removed by pulling it off or, if it is attached with adhesive, peeling it off.
It may leave a residue so an adhesive cleaner can be used to remove the excess adhesive from the stomp pad.
Where do you put a stomp pad on a snowboard?
Usually the stomp pad will be placed in between the bindings on the board. Most riders place the stomp pad butted up next to the back foot binding area. That way when they have one foot out of the bindings and are skating they can place their foot on the board to coast.
If the traction pad is butted up to the rear binding you can also press your back foot against the binding for added stability while placing your foot on the entire pad.
Can you use grip tape as a stomp pad?
There is no definitive answer to this question as it depends on the type of grip tape and the type of stomp pad. Generally, grip tape is not designed to be used as a stomp pad, so there is a risk that using it in this way could damage the grip tape or the stomp pad.
However, if both the grip tape and the stomp pad are made from durable materials, there is a chance that they could be used together without any damage occurring.
What are traction pads made of?
There are many different materials that stomp pads can be made out of, but the most common are hard plastic, rubber, aluminum and metal studs. Some pads are even made from a combination of materials in order to provide the best possible performance and solid grip.
For example, some synthetic rubber pads have a thin layer of hard plastic on top in order to increase traction and prevent slipping.
Each material has its own unique benefits and drawbacks. Hard plastic is very durable and often lasts for many seasons, but it can be a bit slippery when wet. Rubber is also durable but provides better traction than plastic, however it doesn't last as long as other materials.
Aluminum is lightweight and durable, but can corrode over time if not treated properly. There is a Burton foam stomp pad as well but foam pads are slick and not very durable.
The Right Stomp Pad for Your Needs
So there you have it – our top picks for the best snowboarding stomp pad. We read thousands of reviews and put in a lot of hours to bring you this information.
We hope this guide was helpful in finding the coolest stomp pads for you. Happy shredding!
If you liked this article check out our related content below: