Do Ski Boot Bags Drain Snow?
If you do a lot of skiing or snowboarding, you know snow seeps into everything and makes it wet. Now you're thinking, does a ski boot drain well?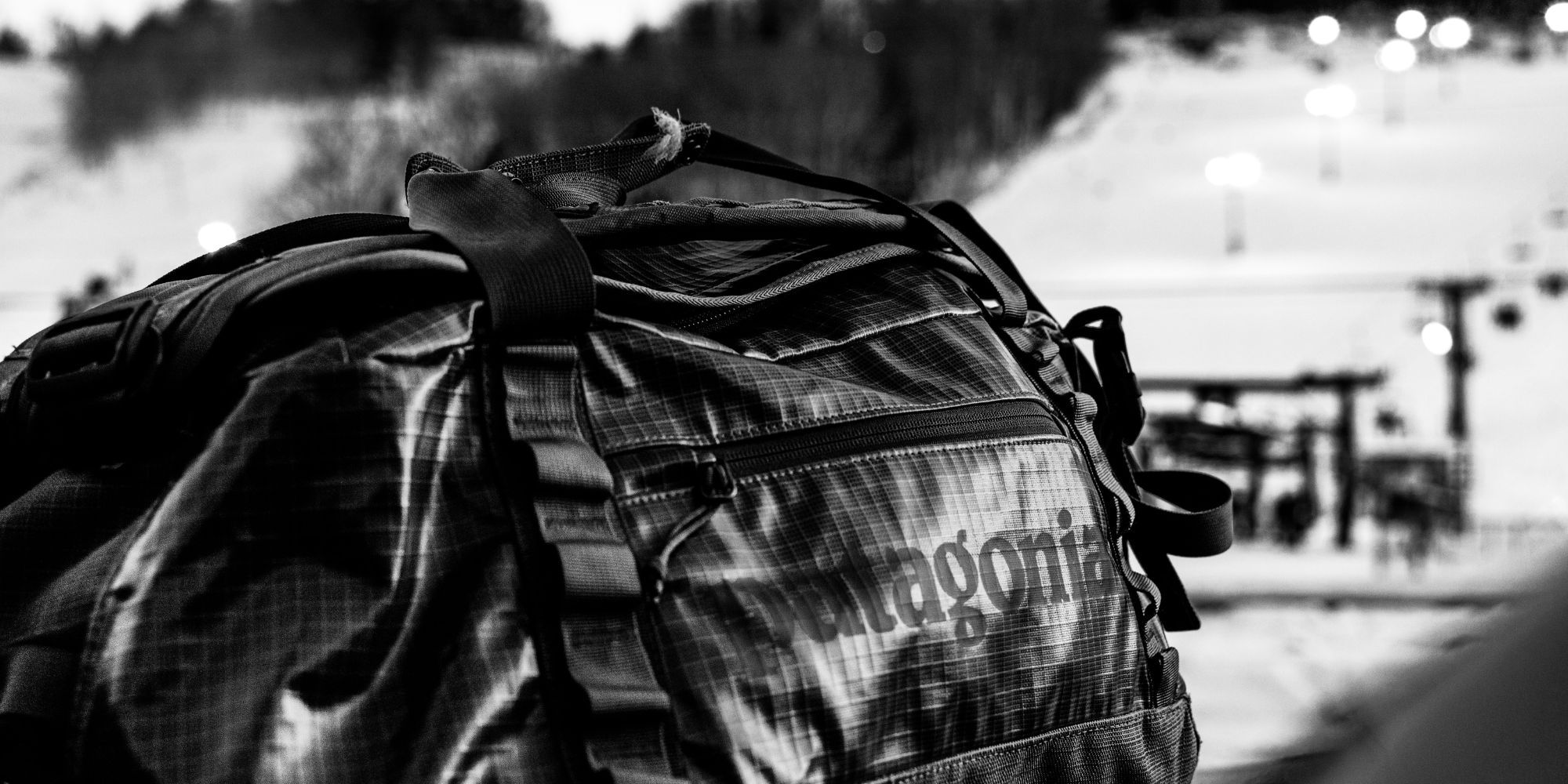 It's a question that has divided the ski community for years: do ski boot bags actually drain melted snow when you put your ski boots in them?
Some say yes, citing the fact that there are often small holes in the bottom of the bag that allow water to escape. Others say no, arguing that the holes are too small to make a difference and that the moisture simply seeps through the fabric of the bag. So, who's right?
The answer, as with most things in life, is complicated. While it is true that there are often small holes in the bottom of ski boot bags, these holes are not large enough to allow all of the melting snow to drain out.
As a result, some moisture will inevitably seep through the fabric of the bag and onto your ski boots after a day of skiing. That's why it's important to make sure your gear is dry before storing it very extended periods.
Drain Grommets
Most ski boot bags have grommets that help drain water, but they also have a waterproof lining on the interior. This helps keep your boots dry when you're carrying them in the rain or slush.
Some ski boot bags even have a built-in boot dryer, so you can dry your boots out overnight. If you're looking for a ski boot bag that will keep your boots dry and protected, make sure to look for one with a waterproof lining.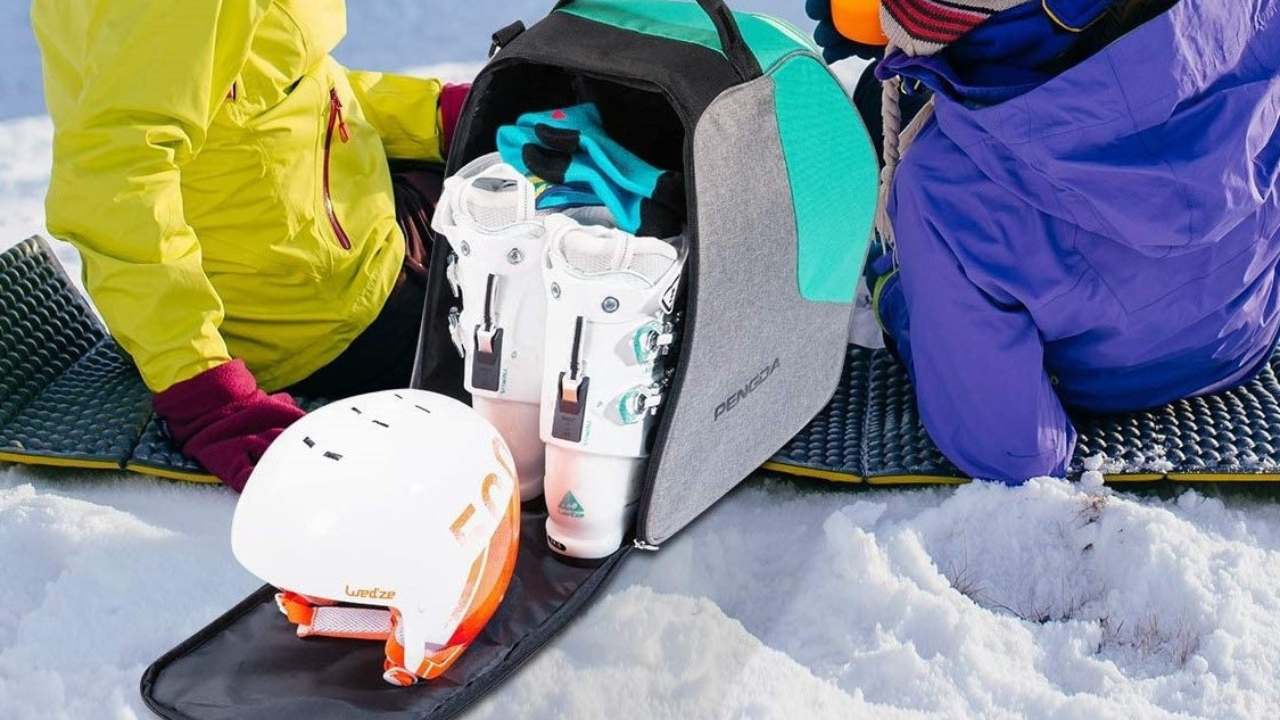 Why Drainage is Important
Packing for a ski trip can be a hassle—especially when it comes to carrying your ski boots. But don't worry, a ski boot bag with built-in drainage can make the process much easier.
Having a ski boot bag with drainage is incredibly important because it keeps your equipment dry and prevents the growth of mold and mildew that can damage the interior of both the bag and boots.
A ski boot bag with drainage also helps keep your gear protected from dirt, grime, and other debris that accumulates on snowy slopes.
The waterproof material ensures your boots won't get wet or cold during transit or storage at home or on vacation. Plus, it prevents you from having to carry around big, bulky plastic bags that take up unnecessary space in luggage or vehicles.
Unwanted Odor Prevention
Perhaps most importantly, drainage offers an added layer of protection against odors caused by sweat or dampness that could occur if you were to simply store your boots in an ordinary duffel bag or suitcase.
And if you plan to travel with more than one pair of ski boots, having additional compartments in the bag allows you to transport them separately while keeping them safe from any potential damage.
Additional Benefits
Finally, some of these bags are designed with adjustable straps and handles so they can easily be carried over long distances without causing strain on arms and shoulders. It can also be very convenient when using public transportation since you don't have to worry about lugging heavy cases around with you all day!
The benefits of choosing a ski boot bag with drainage are endless—so if you're looking for an easy way to protect your gear while also making transporting them convenient and comfortable, then this is definitely something worth considering!
Personal Experience
My personal experience with a ski boot bag that drains snow is one I don't take for granted. Not only does it keep the inside of the bag and boots dry, but it also has added conveniences as well.
For instance, I have a padded area on my bag where I can easily step to change my ski boots while limiting how much melted snow gets onto my socks. Plus, the drainage system works like a charm—no matter how much snow accumulates in the bag, it always finds its way out!
This type of feature is especially important if you plan to store your gear at home or in a car between trips because it will help prevent any unwanted smells due to moisture buildup inside the bag.
Having this kind of protection also increases the life span of both the bag and boots since you won't have to worry about mold or mildew growing inside either.
Using a ski boot bag with drainage may seem like an unnecessary expense at first, but trust me: when you find yourself stuck in the middle of a blizzard trying to get back to your hotel after a long day on the slopes—you'll be glad you invested in one!
Conclusion
At the end of the day, whether or not you choose to use a ski boot bag is up to you. If you're looking for a way to perfectly drain all of the melted snow from your boots, you're going to have to take them out of the bag. However, if you're looking for a way to keep your boots from drying out and cracking during storage, a ski boot bag may be just what you need.
If you are looking for different styles of ski boot bags check out our top picks below:
If you liked this article checkout our additional content below: