5 Kayak Float Bags You'll Want For Your Next Water Adventure
Make your next outing the most enjoyable yet with these five top-rated kayak float bags. See why they're must-haves for any kayaker!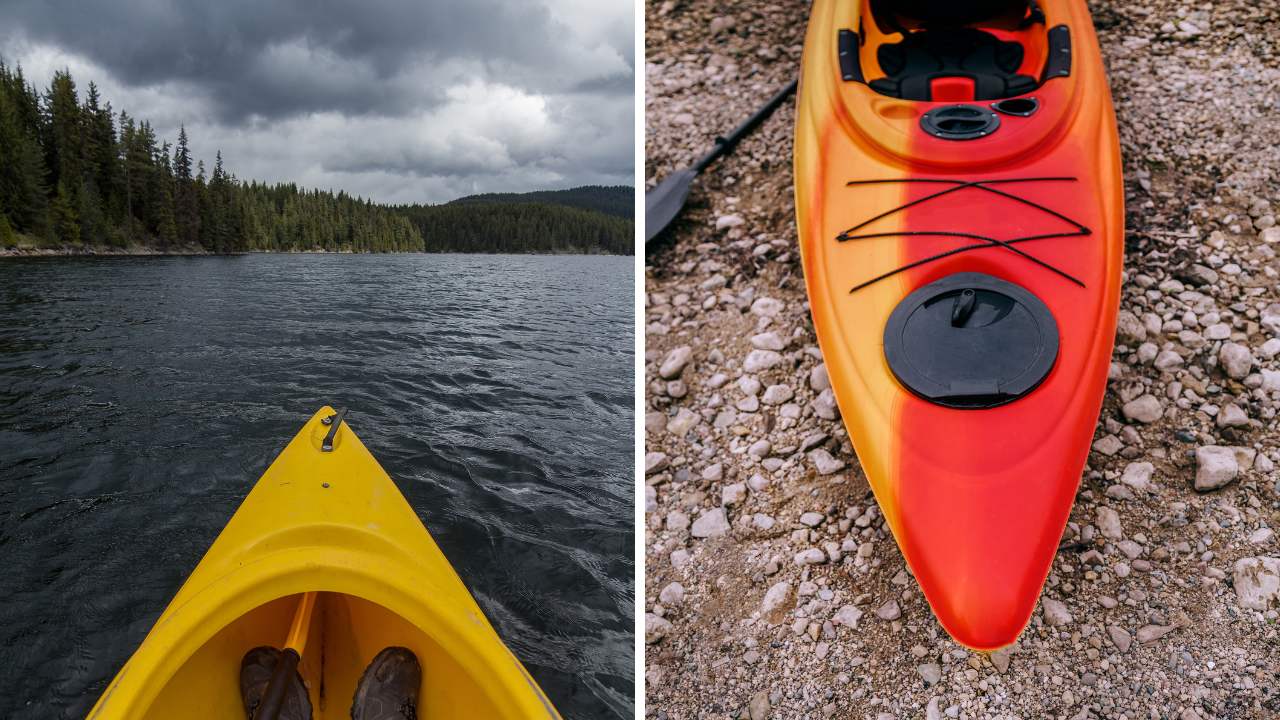 Are you planning an exciting water adventure?
Kayak float bags are essential for any water excursion. They provide extra buoyancy and keep your kayak afloat in case of a capsize, so you can stay safe while enjoying the great outdoors. We've rounded up five of the best kayak float bags that will make sure your next water adventure is as fun and worry-free as possible.
From lightweight inflatable models to heavy-duty ones with plenty of storage space, we have something for everyone. Our selection includes options from leading brands in safety gear, so you know you're getting quality products that won't let you down when it matters most.
Check out our top picks now and find the perfect kayak float bag for your next outdoor adventure!
How We Found The Best Kayak Float Bags
Planning a kayaking trip can be overwhelming, especially when it comes to packing the right gear.
You don't want to get stuck on the water without the right equipment, but you also don't have time to read thousands of reviews and compare different brands.
We've done all that work for you! Our team has read thousands of reviews and tested dozens of float bags so we can bring you only the best selection of kayak float bags. With our curated selection, you'll never have to worry about being unprepared again!
What Is A Kayak Float Bag
Float bags are part of your safety gear that will help your kayak remain buoyant  in the event of a capsize.
They are typically filled with air or foam and attached to your kayak to provide extra flotation. Some models feature multiple compartments, giving you plenty of storage space to keep your gear dry.
Float bags are an essential part of any kayaking trip, so make sure to bring one on your next outing. Float bags can be used in most modern boats, canoes, and kayaks. For kayaks specifically, they are placed in the bow of your kayak inside the cockpit, be sure to measure the interior length available to fill all the space and have a snug fit.
---
UnpackedReviews is reader supported, which means that when you click on links to products on our site and make a purchase, we may earn a commission. However, our opinions are our own, and we only recommend products that we genuinely love.
---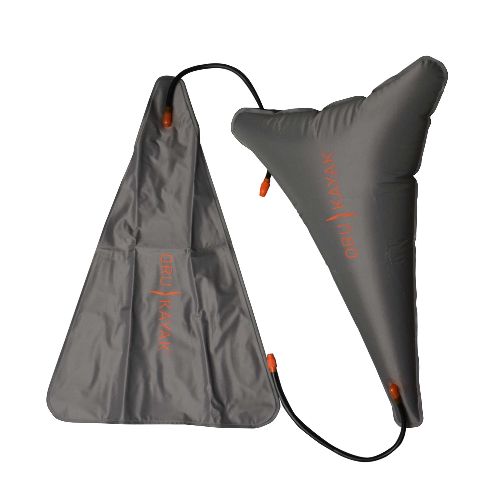 Oru Kayak Float Bags for Portable Folding Kayaks (Set of 2)
Check Price On Amazon
What We Like Most
The Oru Kayak is a great option if you want to get out on the water but don't want to spend too much money.
It's made of durable nylon, so it'll hold up well even in rough conditions.
The front valve makes inflating and deflating easy, and there's also an extendable stem for when you need to adjust your paddle position.
The kayak float bag is also lightweight enough that you can easily carry it around with you wherever you go.
What You Should Know
It may not have all the bells and whistles of more expensive models, but this Oru Kayak does everything that most people need it to do.
If you're looking for an inexpensive kayak that will still handle some serious use, then this is definitely worth considering!
---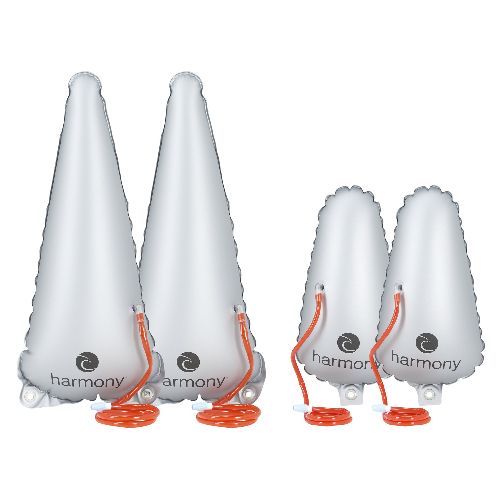 Harmony Float Bag Set Short
Check Price On Amazon
What We Like Most
The Harmony Float Bag Set is a great option for anyone looking to add on to their existing inflatable boat floatation device.
This set comes with two bow and stern bags that are arranged in a split configuration that accommodates the center pillar in your boat.
The tie-ins are isolated from the air holding cell so should there be a tear out it will be limited to the anchor only, which is much more manageable than having it affect your entire floatation device.
What You Should Know
The bag set also has 3D vertical end seam conforms to the curvature of your canoe hull for better fit, making sure you have a snug fit no matter what kind of kayak you own.
The inflation hose ensures you have a positive seal and has a high-capacity dump valve that makes for easy deflation after use.
One drawback we found was that some users felt these bags were too large and didn't quite fit as snugly onto their boats as they would like.
---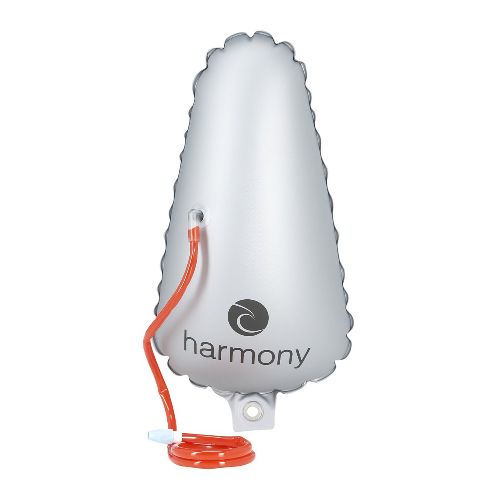 HARMONY Gear
Check Price On Amazon
What We Like Most
The Harmony Long Float Bow Bag is a great choice for anyone looking for a durable and reliable floatation device.
This bag has been designed to hold its shape well in the water, ensuring that it doesn't deflate or sag too much even after heavy use.
The tie-in points on this model have also been carefully placed, so you shouldn't need to tie knots that will eventually cause problems with the bag.
What You Should Know
The valve on the inflation hose ensures a positive seal, while the dump valve makes deflation easy and hassle-free.
This bow float also comes with two bags, which means you can easily double your float time when out on the water.
While not as lightweight as some of our other picks, these bags are still quite reasonably priced considering their durability and reliability.
---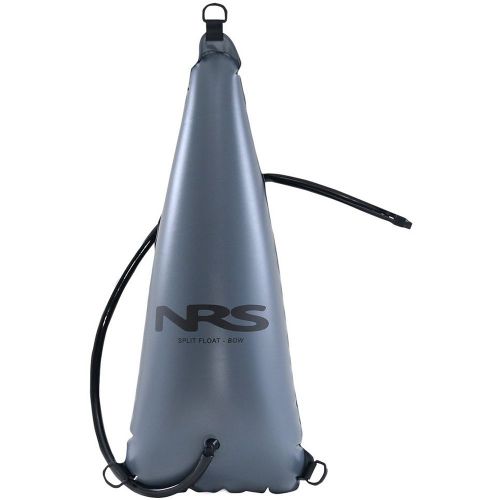 NRS Kayak Stern Float Bags-Bow-Each
Check Price On Amazon
What We Like Most
The NRS Split Kayak Flotation Bag is a great option for those who want to keep their kayak afloat but don't want to sacrifice storage space.
This bag features a zipper closure and an internal compartment that fits your paddle and other gear.
What You Should Know
The bag inflates easily using two valves, which makes it easy to use even when you're on the water.
The split design allows this inflatable floatation device to fit in the front or back of your boat, so you can be sure it's there if you end up in the water.
This bag is made from durable 10-gauge fabric, so you know it will hold up well even after years of use.
It also comes with a lifetime warranty, which means you won't have to worry about replacing it if something happens.
---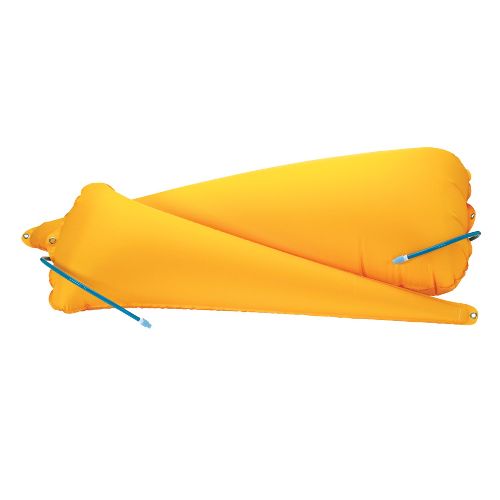 Seattle Sports Full Sea Kayak Bow and Stern Float Set to Prevent Swamping
Check Price On Amazon
What We Like Most
If you're looking for a high-quality sea kayak float set, look no further than the Seattle Sports Kayak Bow and Stern Float Set.
This set comes with two yellow floats that are designed to keep water out of your boat while you're paddling or fishing.
The floats have metal grommets on top and bottom for rigging line or clips for securing to your kayak.
The PVC coated polyester material is lightweight yet durable, making it easy to pack up and take on any adventure.
You'll be able to enjoy your time in the water without worrying about swamping or sinking due to extra weight.
What You Should Know
These floats are perfect for beginners who want a reliable float set without breaking the bank.
They also come with a one-year warranty, so if anything goes wrong with them you can get replacements quickly and easily.
Overall, these floats are great value for money considering their durability, reliability and versatility.
Its perfect for those new to kayaking or seasoned pros looking for an all-purpose utility float set!
---
A Buyer's Guide to Kayak Float Bags
Kayak float bags are essential for any kayaker, as they provide an extra layer of buoyancy and protection. Here is a guide to help you find the right float bag for you.
Types of Float Bags
Inflatable: These float bags have a lightweight construction but offer good buoyancy. They can be deflated when not in use and are generally the most affordable option.
Foam: These float bags are more durable than inflatable options and offer excellent buoyancy. However, they are heavier and more expensive than inflatable bags.
Features to Consider
Size: The size of your float bag should be appropriate for your kayak. Generally, larger bags will provide better flotation but take up more space on board. It is important to check the size before purchasing.
Material: Float bags come in different materials, including vinyl and neoprene. Vinyl is lightweight and waterproof, while neoprene is sturdy, provides insulation from cold waters, and has added flexibility.
Advantages of Using a Float Bag
Increased Stability: When inflated, float bags fill additional space inside the kayak to create greater stability on the water. This helps reduce wobbling or wobbling when paddling, so you can maintain a smoother ride even in choppy waters!
Protection: Float bags provide an extra layer of protection against punctures, scratches or abrasions that can occur over time in use. They also keep gear dry inside if your boat capsizes suddenly or encounters rough weather conditions at sea.
Hopefully this guide has helped you find the right kayak float bag for you!
Most Commonly Asked Questions
Buying a kayak float bag can be confusing because there are so many different kinds.
It's hard to know which kayak float bag is right for you, especially when there are so many different types and sizes.
We answered the most commonly asked questions around kayak float bags so you can easily choose what is right for you. Our guide will help you figure out the size, type, and brand that is best for your needs.
How do I keep my kayak from sinking?
The best way to keep your kayak from sinking is by properly maintaining and caring for it. Float bags are a good second line of defense. Regularly inspect the hull and check for signs of damage or wear that could let water enter.
Make sure that there are no cracks, scratches, or weak spots in the material of your kayak. Additionally, ensure that all hatches and covers are sealed correctly so they can't be opened by waves or other water conditions while paddling. Finally, make sure not to overload the kayak with too many passengers or gear as this will increase its chances of taking on water and eventually sinking.
How do kayak float bags work?
Kayak float bags are an essential piece of equipment for any kayaker. They are designed to provide buoyancy and flotation, enabling your kayak to stay afloat should it become filled with water. Float bags work by allowing air inside the bag and filling it up until it reaches a point of buoyancy that keeps the entire kayak on top of the water's surface.
The air is held in place by a waterproof material such as heavy duty vinyl or rubber that seals off both ends from external elements. The amount of air varies based on the size and design of each bag, but typically ranges between 1-2 cubic feet when fully inflated. To effectively use a float bag, users need to match their desired level of flotation with the appropriate size bag - something determined largely by their weight plus gear - as too much will make steering difficult while too little can lead to sinking instead!
How do you add buoyancy to a kayak?
Adding buoyancy to a kayak is an important safety measure for any Kayaker. There are several ways to add buoyancy including purchasing rigid foam or air bags that fit inside the hull of the kayak, as well as adding special buoyancy chambers that attach to the sides of your kayak. To purchase rigid foam, you can look online or at a local sporting goods store; however, ensure you get the right kind and size for your particular kayak. When attached correctly, these pieces should fill most if not all of your empty space inside the hull and make sure there's no risk of taking on water in case of a capsize.
Airbags come in many different shapes and sizes too but tend to be more expensive than rigid foam options – they also must be filled with air before each use which adds an extra step into preparing your kayak for use. Lastly, there are now many specialty companies that offer custom-sized buoyancy chambers which attach either internally or externally onto your boat – these hover around midsection price range but offer great peace-of-mind when out on the water! All in all, properly adding buoyancy is essential for any kayaker's safety and each option offers its own benefits depending on what specifically requires one's needs!
How can I make my kayak more stable?
Making your kayak more stable is a straightforward process. The first thing you should do when attempting to increase the stability of your kayak is to adjust the seat position. A lower seat will allow better contact with the kayak and create a wider footprint on top of the water.
Additionally, it may be beneficial to add a skeg or rudder as this will provide additional tracking and control in choppy waters, ultimately increasing your overall stability. Finally, you can use outriggers or stabilizer paddles that attach to either side of your craft for improved balance in difficult conditions. By following these simple steps, you can make sure that you get maximum performance from your kayak when tackling any kind of environment!
The Right Float Bag For You
Finding the right kayak float bag can be a daunting task. But, with the guidance provided in this blog post, you can easily shop for the most suitable product for your personal needs. The reviews and ratings we have listed here should give you a decent idea of what to look for in a kayak float bag, from its storage capacity to material quality and convenience functions like reinforcements or carrying handles. We hope our list of top-rated kayak float bags will help you find just that. Enjoy every minute out there!