USB Light and Lamps: Top 7 That Will Light Up Your World
A USB light is a must have item that acts as a nightlight, reading lamp, or mood setting. Get yours today!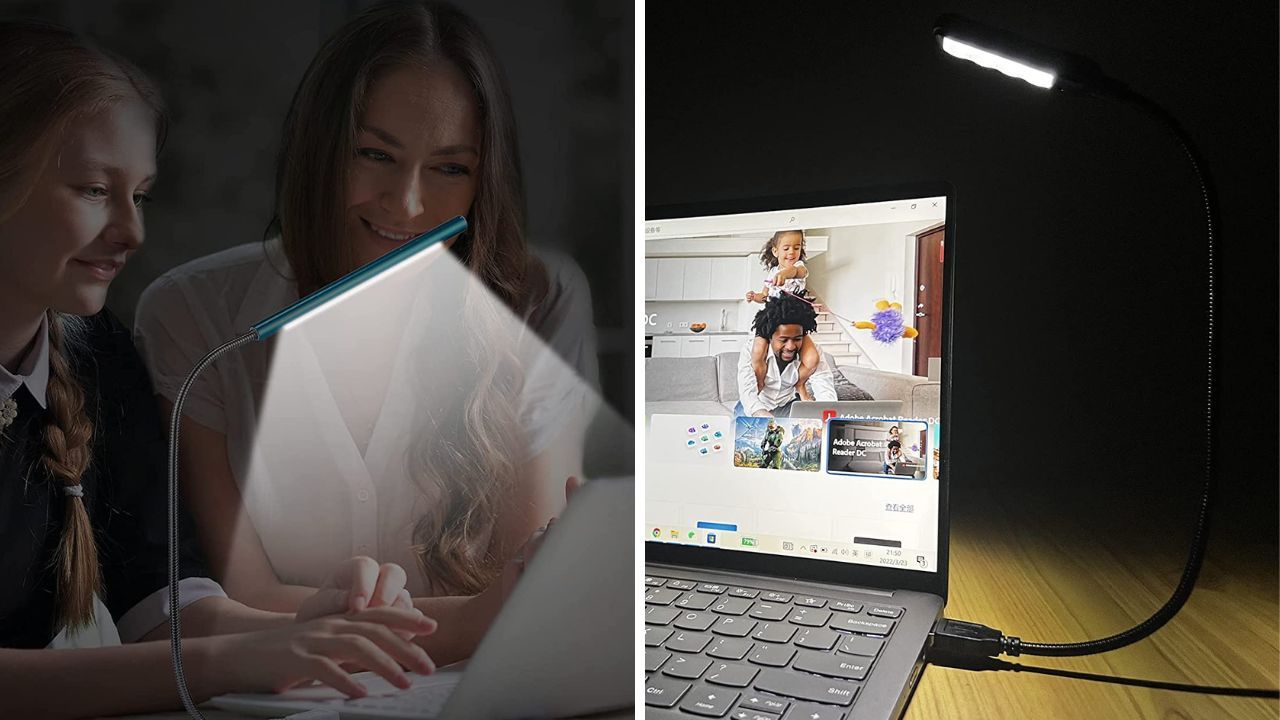 Do you ever feel like your room is just too dark?
We've all been there, but thankfully there's a solution! With these seven USB light and lamps, you can finally brighten up any room in your house. Whether you're looking for a lamp to read by or just want some extra light in the living room, we've got you covered.
Not only are these lamps stylish and functional, but they're also affordable. You can get them in a range of different colors to perfectly match your décor. So why wait? Order yours today and see how much brighter your world can be.
Read on to see our top picks!
How We Found the Best USB Lights
It can be hard to find good USB lights that are worth your money.
With all of the different brands and models of USB lights on the market, it's hard to know which one is right for you.
We read through thousands of reviews to find the best USB lights for you. Whether you're looking for a bright light or something more subtle, we've got you covered.
---
UnpackedReviews is reader supported, which means that when you click on links to products on our site and make a purchase, we may earn a commission. However, our opinions are our own, and we only recommend products that we genuinely love.
---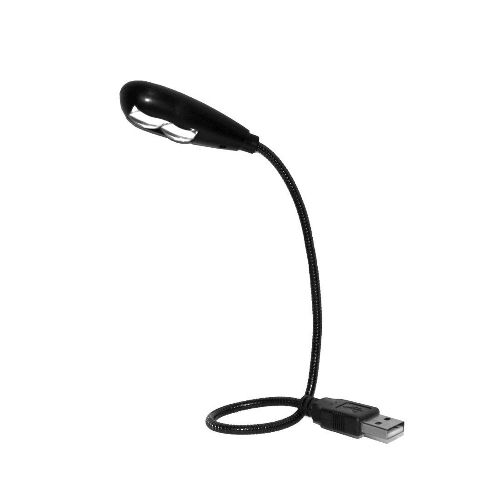 USB Reading Lamp with 2 LED Lights and Flexible Gooseneck
The i2 Gear L30 USB Desk Lamp is a well-designed, lightweight, and portable desk lamp that's great for reading at night or in the dark. It's easy to set up and use, and it even has an adjustable brightness control so you can adjust it to your liking. The L30 isn't as bright as some other lamps on this list (in our testing we found that it only lit up a small area), but because of its portable design, you can take this little light with you almost anywhere. It weighs less than an ounce and folds down into a compact shape when not in use. The bendable gooseneck arm makes this light easy to position over your laptop screen or keyboard for optimal lighting.
Check Price On Amazon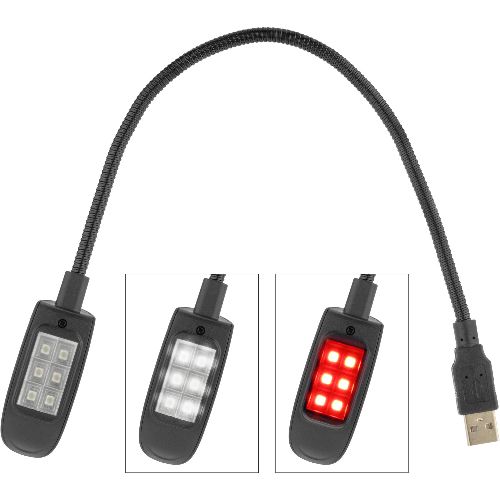 Auray LED6-USB 6-LED Gooseneck Light (USB, Red/White Light)
The Auray LED6-USB is a highly versatile lighting solution with six LEDs that can be switched between white and red light. The gooseneck light has a 10.5-inch flexible neck, which means you can angle the light to suit your workspace. It also has three brightness settings, so you have control over how much light you need. This USB-powered desk lamp is also very lightweight at just 1.9 ounces and comes in an attractive metal casing with a red or white finish option for discretion when using it at night in more public spaces such as studios or homes.
Check Price On Amazon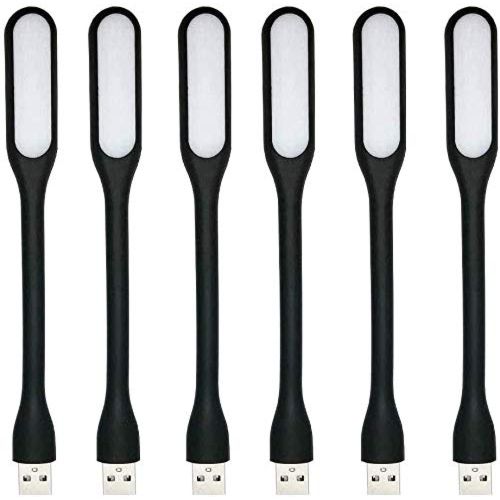 USB LED Light Lamp for Power Bank, Portable USB led Night Light
If you want a light that can be used easily and quickly to light up your workspace, this is the best USB desk lamp you can buy. It's a simple design with an ergonomic shape that makes it easy to hold and use. The head tilts so you can adjust the angle of the light, while the flexible neck allows for vertical movement as well, so this is great if you're looking to move it around a room or between desks. The magnetic base means this is super portable too, making it ideal for people who travel regularly. There's only one LED bulb inside which makes for dim lighting but we think it works fine at 99 lumens - enough to provide illumination in a small workspace or bedroom without being overbearing.
Check Price On Amazon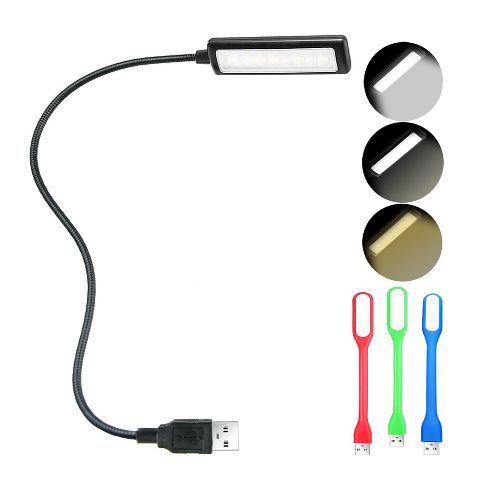 ORIEMARS USB Reading Light, Laptop Light, Keyboard Light for Computer
The Oriemars USB LED Desk Lamp is a unique and interesting choice, with nine different brightness settings to choose from. It's powered by the USB port of your laptop or phone, making it an ideal light source for reading or working on a project at home. The flexible goose neck allows this lamp to be bent into any position you want, and it works well in the USB port. The lightweight and compact design make it easy to carry around when you're traveling too. The gooseneck is made from silicone which makes for a sturdy base that shouldn't move around when you use this light source. This desk lamp has three different color temperatures, including 3K - 6500K LEDs with seven warm white LEDs inside the body of the unit.
Check Price On Amazon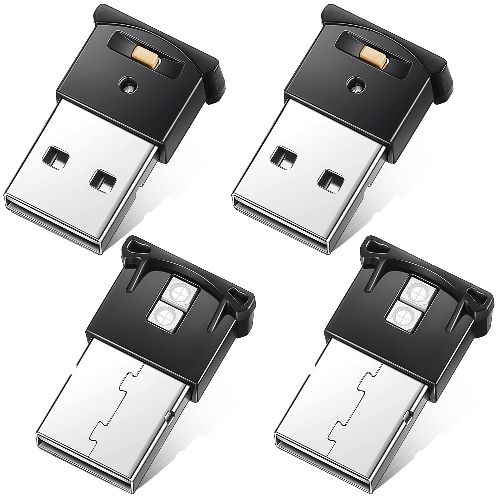 4 Pieces Mini USB LED Light, RGB Car LED Interior Lighting DC 5V
If you're looking for a USB light that's particularly versatile, then the Frienda CK5581 is the one to go for. It comes with eight color settings, so you can change the lighting to suit your needs. The alternating mode is a nice feature too - double clicking the button will let this light cycle through multiple colors over time - although it'll take a while before it actually kicks into gear. The sturdy construction of this light makes it an excellent choice if you want something that's built to last, even if that means paying more than some options on this list do.
Check Price On Amazon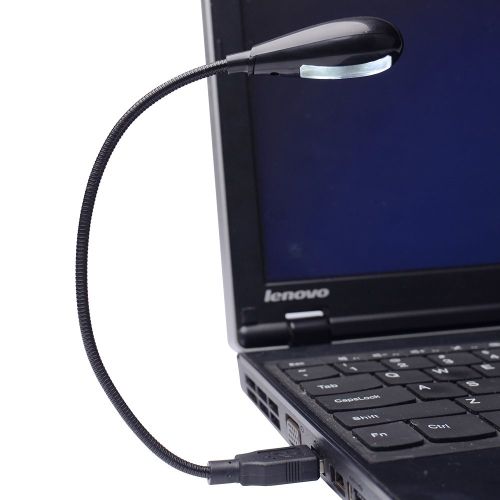 Hanerdun® Bright LED USB Lamp Light Reading Lamp for Laptop Flexible Neck Black
This is a very small USB reading lamp, but it still manages to provide enough light for you to comfortably read from any angle. It has two settings, on and dim, so you can adjust the light as needed. It's easy to move around because of its lightweight design, which makes it perfect if you want something that's easily portable. The three-watt LED bulbs are replaceable, which means this will last a long time. It works with both Mac and PC computers, or any USB port.
Check Price On Amazon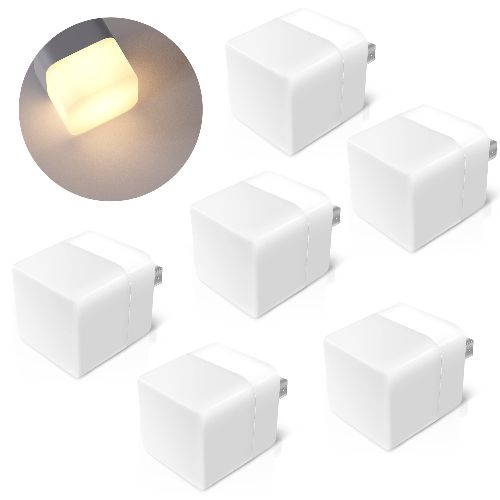 LOHAS 6 PCS USB Night Lights, Mini LED Bulbs, Soft White 3000K USB Light
This set of six mini LED lights is ideal for use in a variety of spaces, from your bedroom to that spare corner you've been meaning to accentuate. They are best suited to bedrooms and small living spaces though they would also be good for highlighting furniture, shelves or other objects in larger rooms too. The soft white light they emit is ideal if you're sensitive to the harsher blues and reds often used by traditional lighting fixtures. Each of the bulbs has an aluminum alloy body which adds some weight but helps keep the lights sturdy and stable when placed on a table or desk top.
Check Price On Amazon
💡
USB lights are cool but if you want to learn about a new technology check out our friends at FadFindings and learn all about
Rechargeable Light Bulbs
!
See our related articles and top roundups of night lights!
Most Commonly Asked Questions About USB Light
USB lights are a great way to light up your work area, and they're really easy to use.
You can use them for all kinds of different things - from reading in bed, to working on your laptop in the dark, to adding some extra light when you're getting ready in the morning. Plus, they come in a range of colors so you can find the perfect one for your needs.
We know that sometimes it can be hard to find the right light when you need it, which is why we've answered some of the most common questions that come up about USB lights.
Check them out to see if your question is answered below!
What is the use of a USB light?
The use of USB lights is vast and varied. They are great for providing task lighting in areas where traditional light sources are not available or convenient. For example, they can be used to provide reading light when studying or working on the computer late at night and do not require an outlet connection. Additionally, they help ease eye strain that can come with long exposure to a laptop or smartphone screen.
USB lights also provide general lighting when there isn't any ambient light or it isn't enough like during a blackout, camping trip, airplane ride, etc. They are easy to carry around and come in handy for illuminating dark hallways and staircases as well as being used as emergency flashers during power outages/other emergency situations.
Can LED lights be powered by USB?
Yes, LED lights can be powered by USB! This is because many LED lights are designed with low voltage power requirements in mind. By connecting an LED light to a USB port, you can use the power from that port to provide the necessary voltage for lighting up your LEDs.
The power output of a standard USB connection is usually 5V, which most LEDs require and will work with no problems. With a few additional components like resistors and custom circuitry, some limited dimming capabilities may also be achievable via USB connections.  
However, it's important to note that not all LEDs are capable of being powered through a usb connection - some higher-power models may require more voltage than what's available via USB ports.
How long do USB LED lights last?
Generally speaking, USB LED lights can last anywhere from 10,000 - 50,000 hours. This estimate depends largely on the brand of LED light you purchase and how often it is used. Some manufacturers claim that their products can even last up to 100,000 hours!
The main factor that impacts lifespan is temperature: when exposed to higher temperatures, LEDs age more quickly (and thus have a shorter lifespan). To optimize your LED's longevity and performance make sure to keep them away from heat sources such as radiators or other hot surfaces.
Additionally, try not to leave the LEDs plugged in for long periods of time as this also shortens its life expectancy. With proper care and maintenance your USB LEDs should be able to serve you well for many years!
How much power does a USB light use?
The amount of power a USB light uses depends largely on the type of bulb and its lumen output. Generally speaking, a USB light can use anywhere from 1 to 10 watts of power depending on the bulb used.
For instance, an LED bulb with 3 Watts can produce around 130 lumens, while consuming 90% less energy than an incandescent bulb (60 Watts) with comparable luminosity. A good rule of thumb is that the brighter the output, the more wattage it will require.
Many modern USB lights have a dimming feature in order to save energy when powered by your device's USB port. This means you can adjust your lighting intensity depending on what suits your needs best – perfect for providing just enough illumination for working late-night projects or winding down after a long day!
If you are using a laptop on your lap there have been studies that show it can cause reproductive harm so take precautions and switch to a lap desk.
Can you plug a USB light in to any USB port?
Yes, it is possible to plug a USB light into any USB port. However, it depends on the power supply of the USB port that you're connecting to. If you are connecting to a regular computer port, then your light will only be powered if the power output from that port is sufficient.
The Right USB Light for You
With so many products on the market, it can be tough to know which USB lights are right for you. They come in various price points and styles so your search is over. To make your shopping easier, we've compiled a list of the best options available, complete with reviews from real customers. So whether you need a light for work, play, or just to read your notebook, we've got you covered. Check out our top picks and see for yourself why these lights are the best of the best.