What Is An Orbeez Gun: The Best Kids Toy of the Moment
Do you need to know what an Orbeez gun is? We explain what it does, why it's popular, and how to use one. Get ready for some serious fun!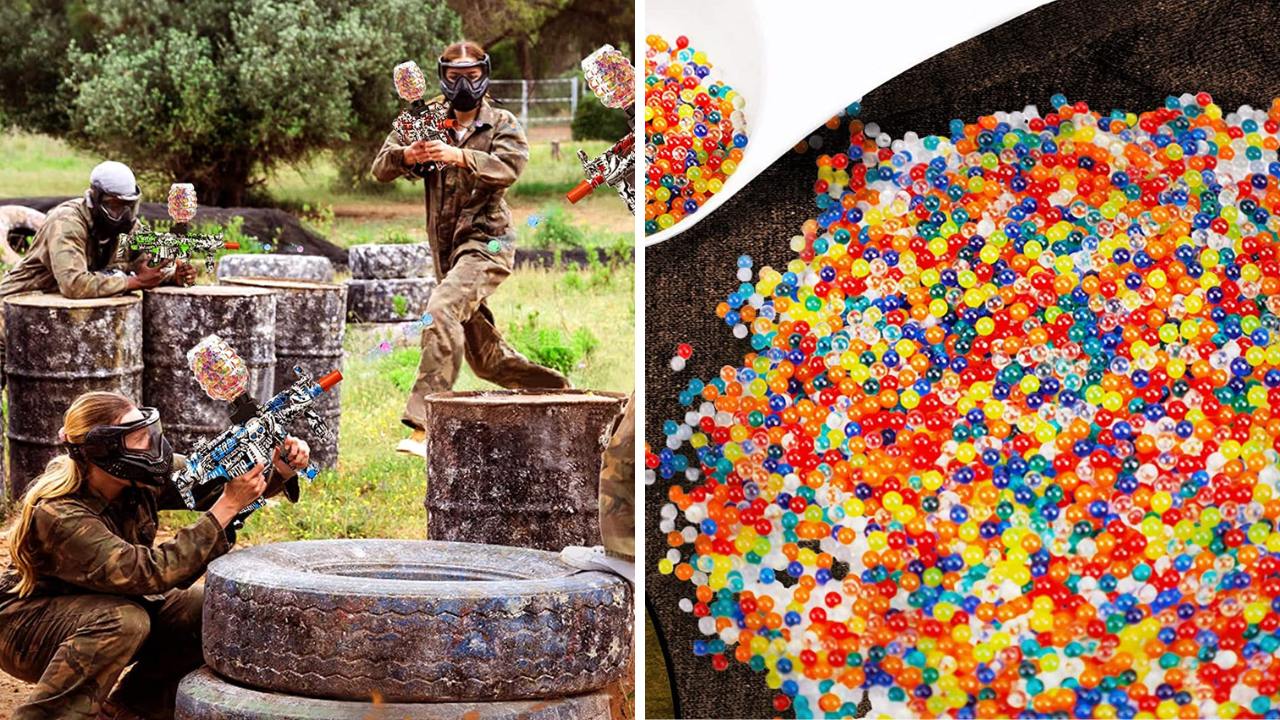 If you haven't heard about Orbeez guns yet, you're missing out! This unique toy is a great way for kids to express their creativity and let loose with some fun. An Orbeez gun fires small gel balls that are safe for kids, and it's quickly becoming one of the most popular toys on the market. Let's take a closer look at what an Orbeez gun is, why it's so popular, and how to get your hands on one.
What Is an Orbeez Gun?
An Orbeez gun is a toy that shoots soft gel balls up to 20 feet away. It looks like an oversized plastic gun with a large reservoir in the back that holds hundreds of tiny gel balls. The gun has a trigger mechanism that allows children (and adults!) to fire off rounds at targets or friends (in a safe environment).
The most popular type of Orbeez guns are the ones made by Zuru, which come in several colors and sizes. Their blasters can shoot up to three rounds of gel per second and have adjustable power settings for more accuracy when firing.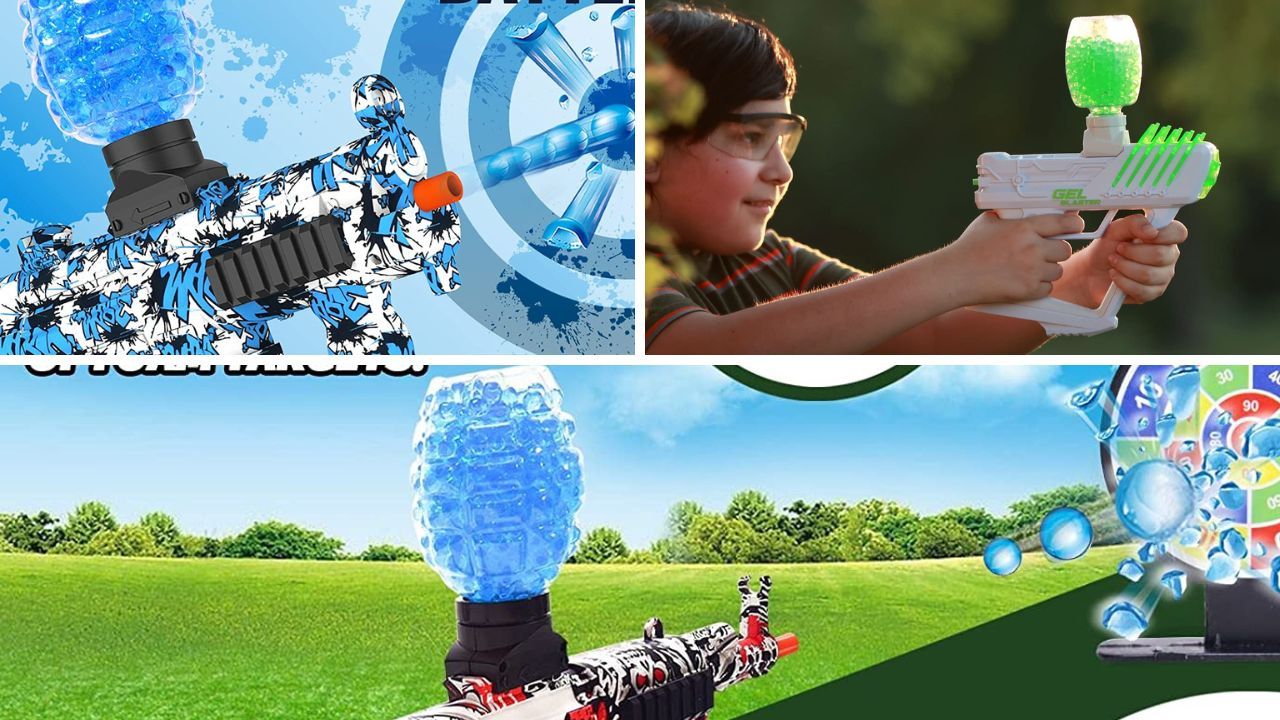 How Popular Are Orbeez Guns
Orbeez guns have become immensely popular over the past few years, especially among teens and tweens. It has an advanced design that allows for precise aiming and even more fun! This simple but effective toy is extremely affordable, making it accessible to nearly everyone.
It doesn't require batteries or charging either, so you can just pick one up at any retail store and start shooting away immediately! Its popularity is further highlighted by its presence on social media platforms such as Instagram and YouTube, which are often flooded with videos showing off epic battles between friends with their favorite Orbeez guns. To put it simply–Orbeez Guns are definitely here to stay!
Different Types Of Orbeez Guns Available On The Market
There are many different types of Orbeez guns available on the market today. Some companies make single-shot versions while others make automatic style guns that can fire multiple rounds with each pull of the trigger.
There are even battery-operated versions that allow users to set up multiple targets and practice their shooting skills. The rechargeable battery on more complex models allows you to fire at high speed using air pressure.
For those looking for something more unique, there are even models that feature lights and sound effects for added fun. Toy guns are a great way to make an outdoor game of shooting even more interesting.
Explore the Fun of an Orbeez Gun
A gel blaster that shoots water beads is so much fun! The Orbeez Gun is the perfect way to show off your creativity and have a blast with friends.
Orbeez Guns come in all shapes and sizes, so you can find the one that best fits your needs. Whether you're looking for something small and simple or an upgrade with lights and sound effects – there's an Orbeez Gun for everyone.
Not only is the Orbeez Gun a blast to play with, but it also teaches you about physics and engineering principles. Watch your gel beads soar through the air as you experiment with different trajectories and angles.
Learn about kinetic energy, trajectory, and more! Playing also helps develop hand eye coordination, problem solving skills, and strategic thinking.
Is The Orbeez Gun Safe For Kids?
Yes! All of the models available today are designed specifically with children in mind and have been tested for safety.
The soft gel balls used in these blasters won't hurt if they hit someone accidentally, but protective eyewear should always be worn when using them just in case something unexpected happens! They also require adult supervision when being used by children under 12 years old.
Finally, it's important to remember that any type of toy gun should not be used outside unless it is clearly marked as such; other people may mistake it for a real weapon if it isn't labeled correctly!
If you take part in any Orbeez challenge be sure to think safely when using your gel gun. Keep Orbeez guns safe by using them properly as they can cause injury if misused.
It is important to understand the safety precautions and ensure that you are using the gel gun responsibly. If you shoot Orbeez Ball blaster don't put yourself in a situation where someone thinks they're real weapons.
Used appropriately gel blasters are as fun as water guns if not more so!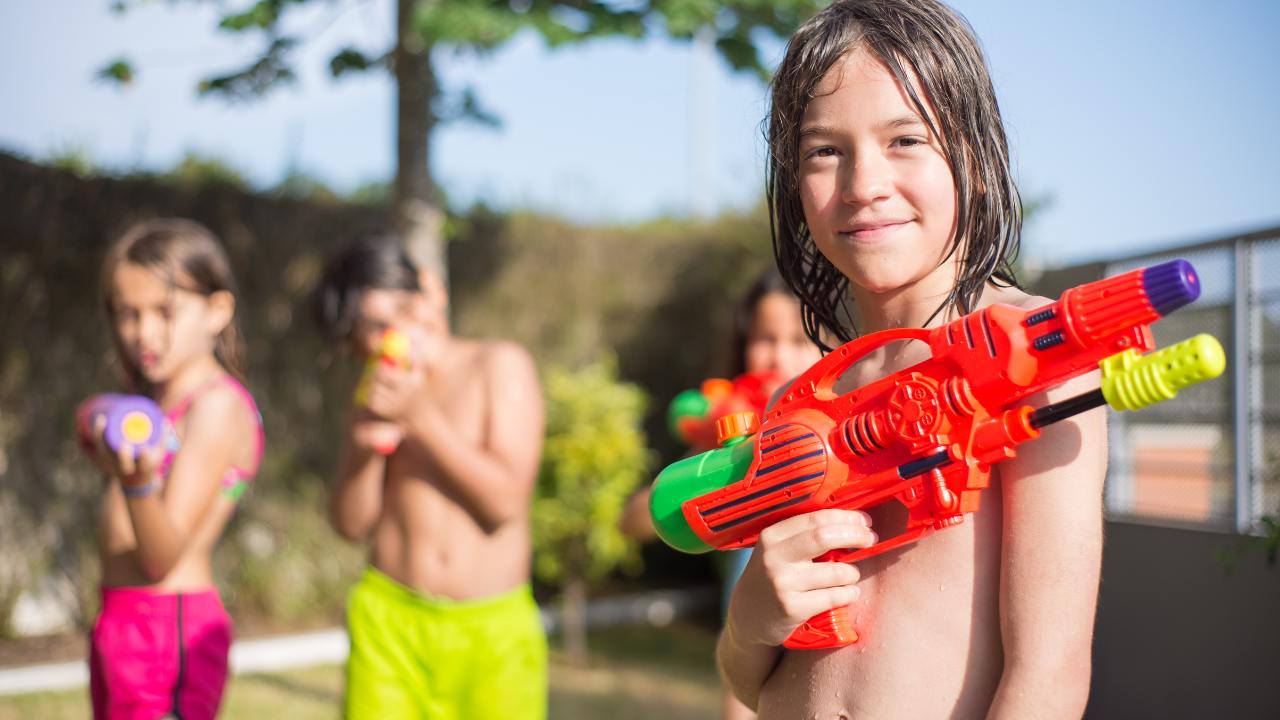 What Age Are Orbeez Guns For
Orbeez guns are designed for children aged 6 and up. However, younger children can use them with adult supervision. Orbeez guns are designed to be safe, easy to use, and fun!
The water beads used in these guns will not cause damage, making them ideal for kids who want to play safely while having a great time. If your Child's age allows them to play with toy guns then Gel Blasters are the perfect gift and fun for the whole family!
The Art of Firing Gel Balls with an Orbeez Gun
Gel blasters shoot a gel ball or "bead" that you soak in water. They are biodegradable and disappear completely after your active play. Gel guns are surprisingly accurate and you can hit targets up to 30-40 feet away!
To fire your gel ball gun, you'll need to first load toy gun with the gel balls. Each blaster has its own specific type of magazine that you'll need to insert properly into the gun's chamber. Then, depending on the type of gun, you'll either have to load it manually via a spring or pump action or automatically with a motor. With some blasters, you might also need to charge a battery before firing.
Once your gun is loaded and ready to fire, aim it towards your target and press the trigger! You should be able to accurately hit targets up to 40 feet away with practice. Keep in mind that gel balls are softer than paintballs so they will not carry as much of an impact.
It is important to remember that playing with a gel ball gun involves safety precautions. Always wear safety glasses or goggles while playing and remember to follow the rules of your local area.
If you have ever fired a paintball gun a gel blaster is very similar except Orbeez guns are fun for younger ages as well.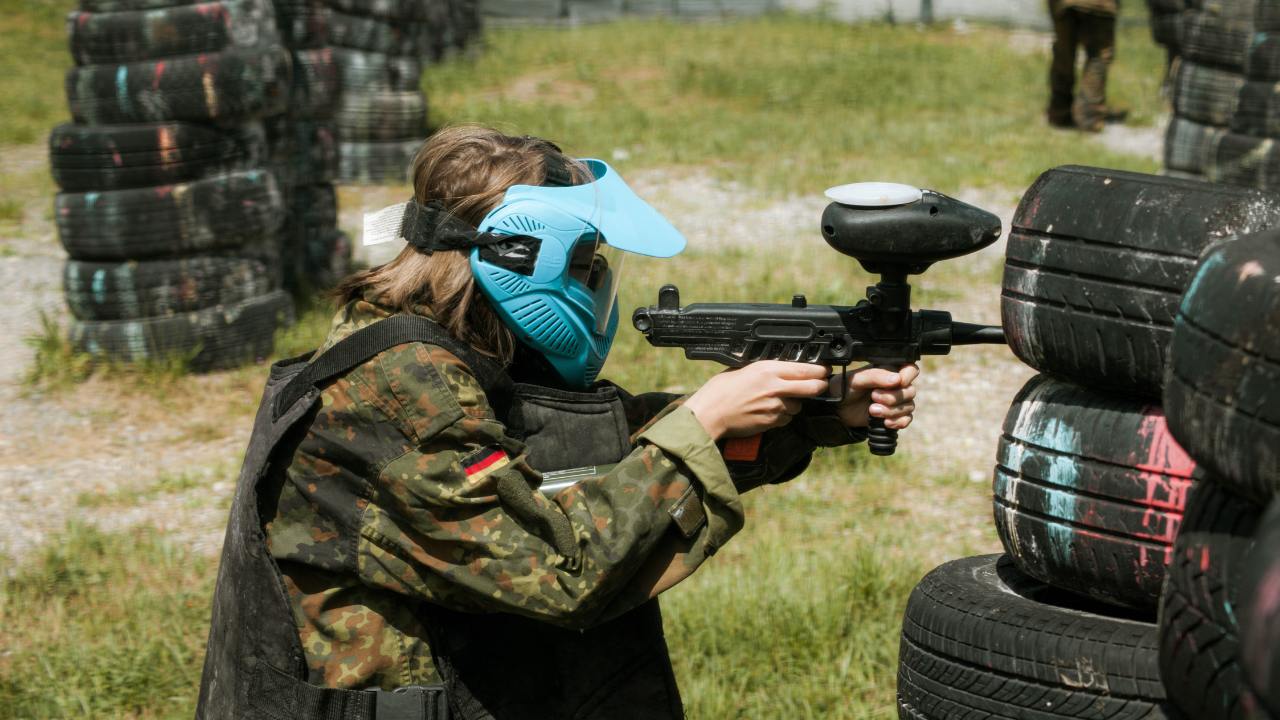 Upgrade Your Toy Arsenal with an Orbeez Gel Blaster
The Orbeez gun is quickly becoming one of the hottest toys on store shelves right now - and it's easy to see why! With its ability to fire soft gel balls safely up to 20 feet away, this blaster makes a great addition to any kid's toy arsenal while providing hours of endless fun. Whether you're looking for something simple or elaborate with lights and sound effects, there's sure to be an Orbeez Gun out there just right for you! So go ahead - unleash your inner child today with an awesome new blaster!
To learn more about gel blasters: